Thanks to Katie over at momslittlerunningbuddy.com we are taking a trip in the way back machine and playing one of those old school email forwards we use to always love get.
FYI: She has a coupon code for RnR Chicago and St. Louis.
A. Attached or Single?
Attached. Been with wifey since we were 18. Yep. We met as babies.
B. Best Friend?
Running. Any other answer would be uncivilized.
C. Cake or pie?
Has anyone ever had a birthday pie? Cake is the obvious winner.
D. Day of choice?
Saturday because it's when I get my long runs in.
E. Essential Item?
Ketchup. We're talking about food, right?
F. Favorite color?
Red.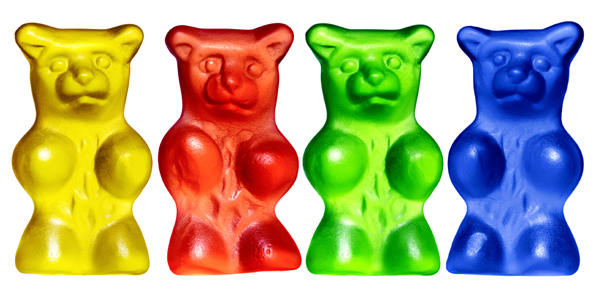 G. Gummy bears or worms?
If there was a gummy battle: Bears beat worms. Worms eat strawberries.
H. Home town?
RunTown USA
I. Favorite Indulgence?
Ice Cream. And I don't play! Conversation starts with three scoops. We 'll add from there.
J. January or July?
Not too much of a difference in San Francisco. Either way, you can wear more clothes in the winter. Can't do jack about the heat.
K. Kids?
One perfect lady.
L. Life isn't complete without?
All you need is love.
M. Marriage date?
A beautiful day in September.
N. Number of brothers/sisters?
I have an older sister who wishes she was a fresh as her little bro. :)
O. Oranges or Apples?
Apples. Because nothing rhymes with Orange.
P. Phobias?
I have a fear that I will be trapped in an elevator and forced to have a conversation with Mariah Carey. Ugh. She bugs me so much. No joke. Extreme dislike.
Q. Quotes?
"The world is your treadmill. Run all over it." – PavementRunner.com (Click here to view pinnable image).
R. Reasons to smile?
Countless.
S. Season of choice?
The Wire, Season 4.
T. Tag 5 People.
You, you, not you, and you three in the back.
U. Unknown fact about me?
I don't like lettuce. At all. But I love a delicious spinach salad.
V. Vegetable?
Peas please.
W. Worst habit?
Constantly checking my phone. You know what I'm talking about. Don't act like you don't do the same thing.
X. Xray or Ultrasound?
This one confuses me. X-ray? (Shrugs uncertainly)
Y. Your favorite food?
Chinese food, no offense to any Cheeseburgers out there.
Z. Zodiac sign?
Gemini. Those that know a Gemini are aware of our two sides.
That's the list. I'm pretty much a pro at the alphabet because I sing it with the First Lady. She is getting really good at it and saying the letter as we go through them. Sometimes I'll stop and she'll say the next one. Pretty cool.
This game is open to anyone. Feel free to copy and paste and insert your own answers.
Pick one and answer it in the comments… I dare ya!
Advertisement: