This past weekend, #WeRunSocial was out cheering in San Francisco at the Nike Women's Half Marathon. It was a semi-last minute decision to be out there, but me and @fitfam6 connected and decided to bring the love.
Fueled by coffee, I was at mile 8 before they shut down the streets. This was also the first time I was breaking out some PVC pipes to make a banner stand for the #WeRunSocial banners. They still need some work to perfect, but it was definitely an easier set up compared to the human pyramid we had to form to put the banner up in a tree in San Diego.
Everything was set up before the first runner came through. A few minutes later, music was pumping and runners quickly took over the streets. Mile 8 seemed to be a pretty popular cheer corner as people came and went throughout the day. I also brought some Gatorade, CLIF builder bars, and some Halloween cookies — originally, no one wanted them, but by the end of the day I didn't have to bring any home, and only had to eat one.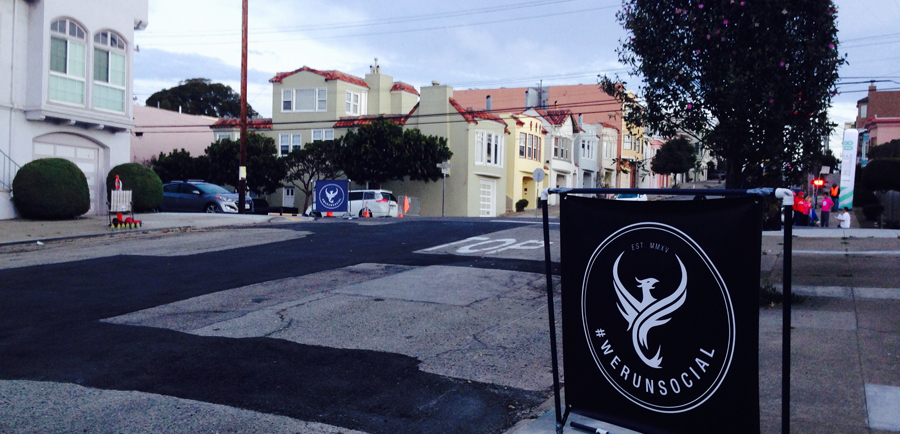 The Hill
It wasn't planned, but we were positioned in the middle of a giant incline. After exiting the park, and with a left turn, the runners were looking straight up a two-block hill. We were in between both and I kept commenting to @fitfam6 how quiet it was. I mean, runners were smiling and excited, but there wasn't much chatter happening as it was a pretty steep climb.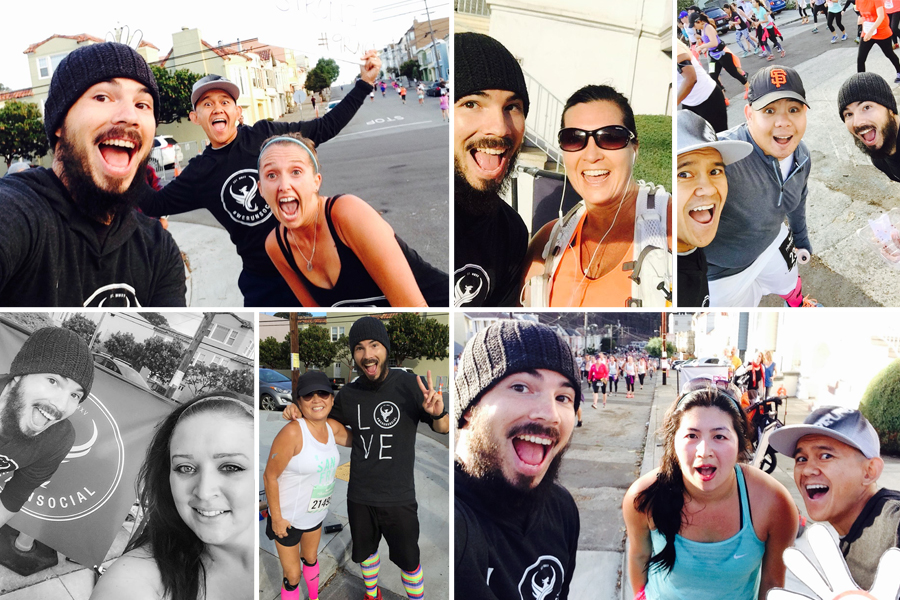 All the love
Seeing the smiles on people's faces as they came by, some dance moves done by the runners, and all the high fives. Without a doubt, @fitfam6's boys stole the show with their cut out hands and runners were coming by giving high-fives and "power up" fist bumps.
It was great to see so many familiar faces and thank you to everyone that gave us a nod, a shout out, stopped and took a selfie, we were out there for you.
From the first runner, to the sweeper van, we hope we made your run up that mile 8 hill just a little more enjoyable.
#RnRLA is next
This weekend is Rock 'n' Roll Los Angeles and #WeRunSocial will be hosting a meet up on Saturday.
When: Saturday, Oct. 24, 2015 at 12:30pm
Where: Staples Center, Magic Johnson Statue
What: Photo opp in front of the statue, then we'll walk over to The Mixing Room at the JW Marriot at LA LIVE across the street around 1pm for drinks, food, and good times.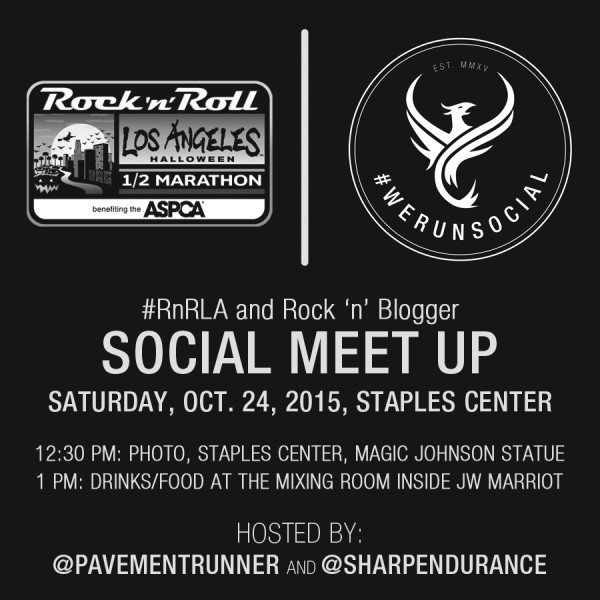 Have you ever cheered at a race?