Here is part 2 of the recap from the Crescent City Classic 10K weekend from our guest blogger (and amazing member of the running community), George Melichar.
Previously: #CCC10K Expo & Athlete Pasta Celebration
* * * * *
The Start Line was a lot of fun and a great place to meet fellow athletes and friends-of-friends. A local Boy Scout Troop presented the American Flag. Ainsley's Angels lead the race as the first wave of athletes and then followed by the Elite Coral! The mission of Ainsley's Angels in addition to ensuring everyone can experience endurance events; Ainsley's Angels of America aims to build awareness about America's special needs community through inclusion in all aspects of life. Serving as advocates to providing education and participating as active members in local communities, they believe everyone deserves to be included.
For more information, visit ainsleysangels.org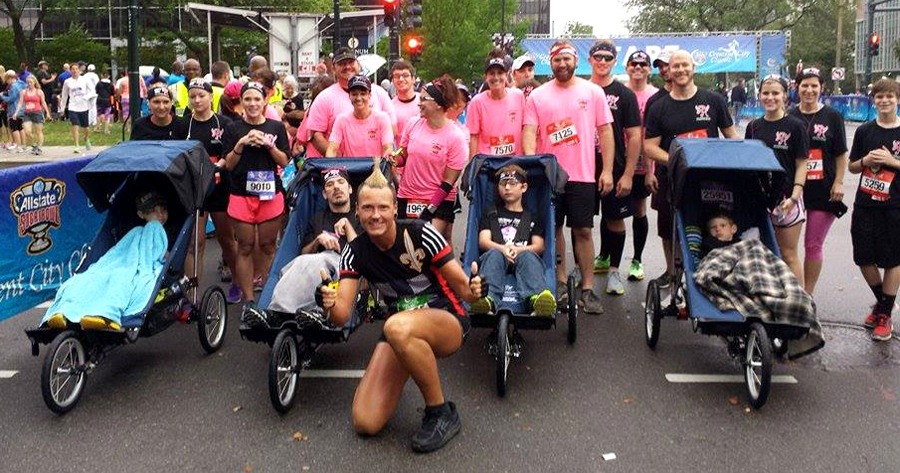 The run through the French Quarter was a lot of fun and when I turned onto Esplanade Avenue I meet a friend I made in Copenhagen, Denmark. Community Coffee, Blue Runner, FOX 8 WVUE New Orleans, Winn Dixie + the Jägermeister/ Beer truck added enthusiasm to the on course energy. The race spectators made epic creative signs, flew flags, and blew bubbles with high energy to motivate athletes to the Finish Line.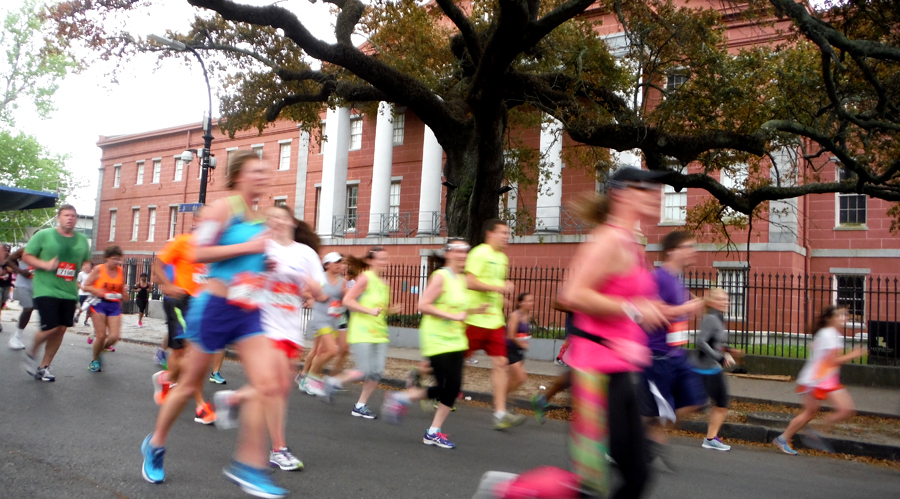 Crossing the Finish Line was great! I was greeted by friends and fans resulting in great laughs and many #Selfies. I got my medal from a very kind volunteer, a bottle of Kentwood Springs water, and proceeded to the finish line celebration. I had great food and vogued with my friends in the VIP area. I meet-up with fellow athletes at the New Orleans Track Club #runNOTC tent and then called it a day.
The 37th Annual Allstate Sugar Bowl Crescent City Classic 10k, #ccc10k, was a TON OF FUN!!! Congratulations to my friend Hanna Strunk for finishing her first 10 kilometer race. Shout-out to my friend Larisa Archer Dixon for whom I ran the race with… 2016 = ccc10k.com!!!
* * * *
Thanks for the look at the CCC10K race weekend Geo. It's always great to read about and experience a historic race and see how great it ties in with the community.
The CCC10K started in 1979 with a little over 900 participants… it now draws over 20,000 people (runners and spectators) to downtown New Orleans each year. Amazing.
Do you enjoy the traditions and feel of historic races?