I'd like to welcome fellow FitFluential Ambassador, Eric of Roc the Run. I was super excited to have Eric be a part of this "An Easy 10 with…" because I enjoy reading his blog and as one of the male members of the Fitfluential team, or as we like to call it "DUDEBASSADOR" — we needed to bring our A game to keep up with the ladies. So here we go, Eric, the stage is yours:
Name: Eric
Location: Rochester, NY
Race History: I do mainly trail races, which are hard to correlate to "times" as the courses here are never the same distance and never the same course. I do sometimes run on roads, just ran the Flower City Half Marathon in 1:43 (in early May) . You can also see my race history on my blog here.
I started running… early in school. I participated in an elementary track meet and never looked back. Until I was injured in college. It took one nasty injury to knock me off my feet. I was laid up with injuries and gained some weight. I am in the process of getting back to where I once was!
When I'm not running… I am writing about running, reading about running, thinking about running… JK. It's not all running. I love yard work, I dabble in the trumpet, I love watching hockey, and I will read just about anything.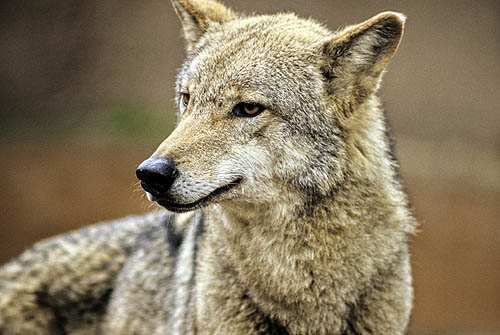 One time when I was on a long run… I was stalked by coyotes. At least I THINK it was more than one. I was on a loan country road with corn on both sides. A coyote kept popping out, looking at me and heading back in. Just before the road turned, I decided to try to scare them off. I took off my shirt, waived it above my head and ran screaming at it. Then I hightailed it back to my house. This was the first time I ever truly "ran scared."
I choose to run without… judgment. I know most people will say things like "music" or "socks" or even "fear," but for me it is judgement. I feel so many people judge each other. The fast runners judge the slow ones, the slow ones judge the fast ones, everyone judges each other. Last week at a trail race someone finished after the awards had started, it was so awesome for everyone to clap and cheer for the final runner. It felt nice. I feel if you are a runner, you are a runner. If you wear Vibrams or Asic Gels you are a runner. If you run with too many clothes or too few, you are a runner. If you run fast or you run slow, you are a runner. Let's remove judgment from our sport. It is the most inclusive sport in the world, everyone can participate, let's make them feel welcome.
The question I am asked most about running is… "don't you get bored?" Besides the fact that I am a social runner, is the fact that I love to explore via running. This can be exploring new trails or really getting to know where you live. I see so many things when I am running that I simply miss when driving in a car. You might be running, but it really seems to slow things down.
Bored? Never. Tired, sure. I see so much and learn so much though, that I am never bored.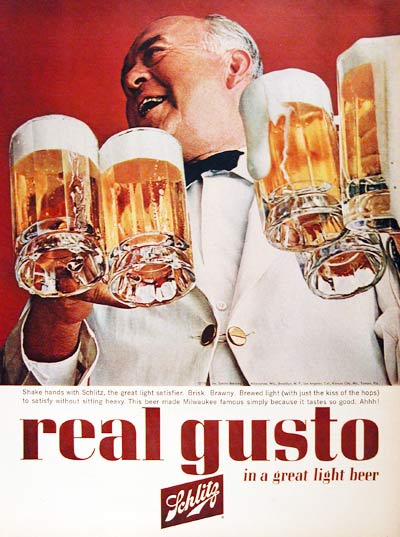 After an event or tough run… I love to have a cold beer with friends. There is something about a cold beer after a hard run even in the dead of winter that really makes it feel like I earned it.
Running is…. my sport. It's also your sport, and anyone else who wants to be part of the sport. It is inclusive. Babies run, and old white-haired men run. Running is in our blood and our history. I choose to live it almost every single day
When I'm on the road… I try to enjoy everything I am seeing. I try to truly appreciate the run. I also try to catch up with friends. A long run gives can give me up to 3 hours with a friend, just talking and running, running and talking.
I wish other runners would… be positive with other runners. Encourage each other. Running can be so competitive, but I love the encouragement. At our half marathon this weekend there was a fellow with a thick australian accent that was just encouraging everyone up every single hill. It was so positive and so motivating. We should all try this. I also like smiling, waving, nodding, or recognizing other runners. I know many of us run to zone out, but I enjoy the acknowledgment.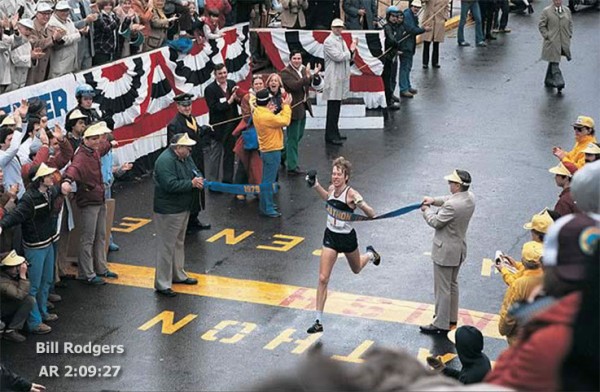 If I could run 3-miles with someone famous, it would be… Bill Rogers. He seems to friendly and talkative. If the person is famous and I get less than 30 minutes, I want to make sure he talks my ear off and I take as many mental notes as possible.
* * * * *
Thanks DUDEBASSADOR. Way to represent for us fellas! I love your thoughts on judgement. Speed is relative. One person's "slow time" is another person's "fast time." We're all out there to accomplish the same thing, essentially to finish what we started. If you ever make it out to San Francisco, I know some nice trails that I think you would enjoy. And yes, the first cold beer afterwards is on me. Cheers buddy.
You can read more about Eric on his blog: Roc The Run. He is also follow him on Twitter and LIKE his page on Facebook.
If you'd like to be a part of "An Easy 10 with…" please email me at pavementrunner[at]gmail[dot]com
So what did you think? Are you ready to "Roc the Run?"