I tend to have fun on twitter… if you follow me, you may see that I don't take myself "too seriously" — case and point at 1 minute and 48 seconds here. Tuesday was no different as I thought it would be funny to make up some stats on running. Sure we could hold focus groups, arrange anonymous surveys and look at analysis, but it's more fun to just make it up as we go… so that's what I did.
Here are some #MadeUpRunningFacts — the top two seemed to be the most popular.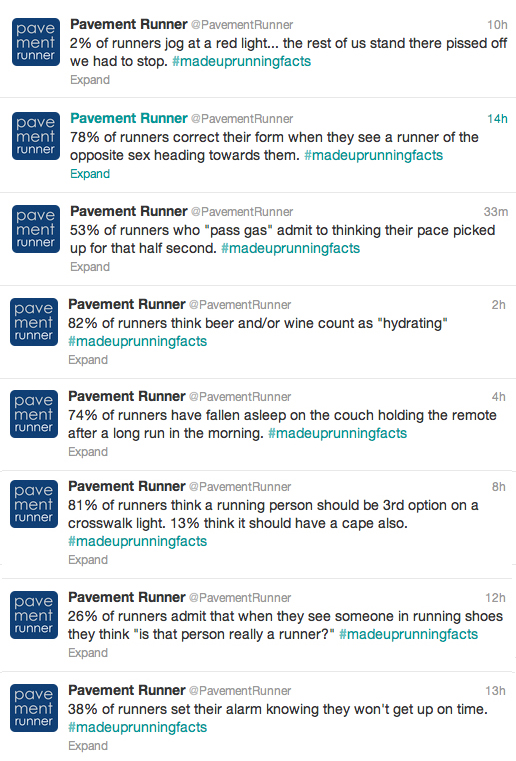 And some other folks thought they were pretty funny, too. Don't believe me?
And then other people started getting creative and  joining in on the fun:
Check out #MadeUpRunningFacts to see if any additional ones have been posted.
Better yet, make your own! Just use the hash so we can all see and laugh — and be sure to follow those above.

If you aren't following me on twitter, now is your chance. I'm here: @PavementRunner
What do you think: Funny? Lame?
Advertisement: