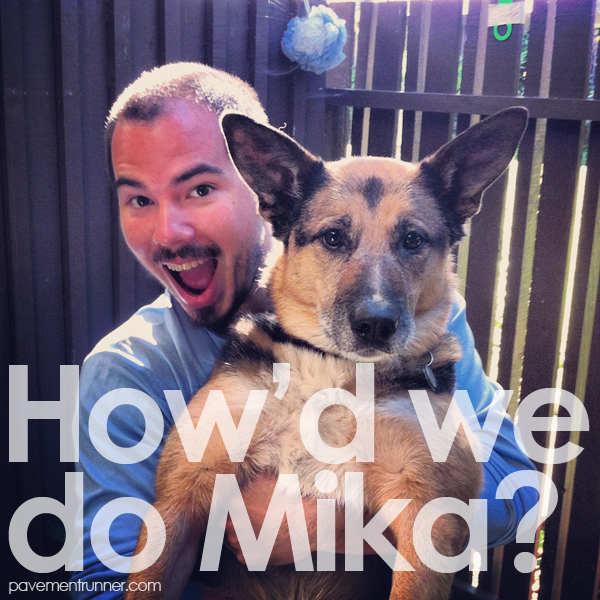 The first half of 2012 is behind us… are you half way to your goal?
Let's see how the first half of 2012 has treated me:
Milage
Total Miles: 581.4
Goal for 2012: 1212 miles, based on a Facebook challenge
Interesting note: If I run the exact same amount in the second half, plus my 50 miler in December? = 1212.4 — is that creepy or what?
Events
March: Oakland Running Festival, Marathon — 4:24:14 (PR) —

recap here.

April: US Half — 1:50:38 (PR)  —

recap here.

May: Horseshoe Lake 50k — DNF, 26.2 completed. —

recap here.
Training:
I've ran over 100 miles 3 of the 6 months, with a 4th at 90+.

I hit my highest mile total ever in June with 118. 

Started (and will finish) the Runner's World Running Streak Challenge. Run (at least) 1 mile every day between Memorial Day and 4th of July, 38 consecutive days.
Positives so far:
Obviously the races were a success, except for my very first DNF, but it had to happen someday, right? 2 out of 3 were PRs, I'll take it.

Training is going well. I started off slow in Jan. and Feb., but hit my stride the past 4 months. So far, I've ran more miles than all of 2011.
Areas that need to be improved upon for the second half:
Increase long distance runs. With a 50 miler in December, the second half of the year will be intense with back-to-back long runs and increased milage.
Integrate more cross training and yoga. Started to incorporate more during June, but will need to make a more conscious effort to work the entire body
More trail runs. Yes, the name is Pavement Runner, but I'll need to get used to the ups and downs and movements required to run 50 miles on trails. Are you sensing a theme for the second half of the year?
Find a cross training and low milage shoe. I run in high stability shoes and those can be expensive. For my shorter runs and speedwork, I need to find a shoe that is lighter and hopefully closer to a more neutral shoe or  "minimalist approach" to help strengthen my feet and legs.
Find a pair of sunglasses that don't fog up. I have a pair that I use regularly (that I won't mention by name) that are always fogging up. What's up with that? This is a 3-year problem that needs immediate fixing now that I'm wearing them more and spending more time running during the day.
Eat clean. Okay, I get it. I need to improve my diet. Maybe diet is the wrong word. Nutritional intake? See, I need help. I have a plan for the month of August, stay tuned.
There you have it. A look at how the first half of the year has treated me. 
Don't forget to take a moment and predict my 5k finish time. Winner gets a prize — Price Is Right rules, of course.
How has 2012 been for you? Any suggestions or tips to help integrate my areas of improvement?