It feels pretty cool to get something so nice, all sweaty.
This post is sponsored by Vocalpoint and Dick's Sporting Goods. All opinions are my own.
Introducing Polo Sport®, from Ralph Lauren — available at select DICK's Sporting Goods®. Typically, my attire consists of shirts from previous races, as that makes up the majority of my workout closet. But I had the opportunity to try a few of the products from the Polo Sport collection. It felt nice to put on some gear that was not screaming a distance or a city.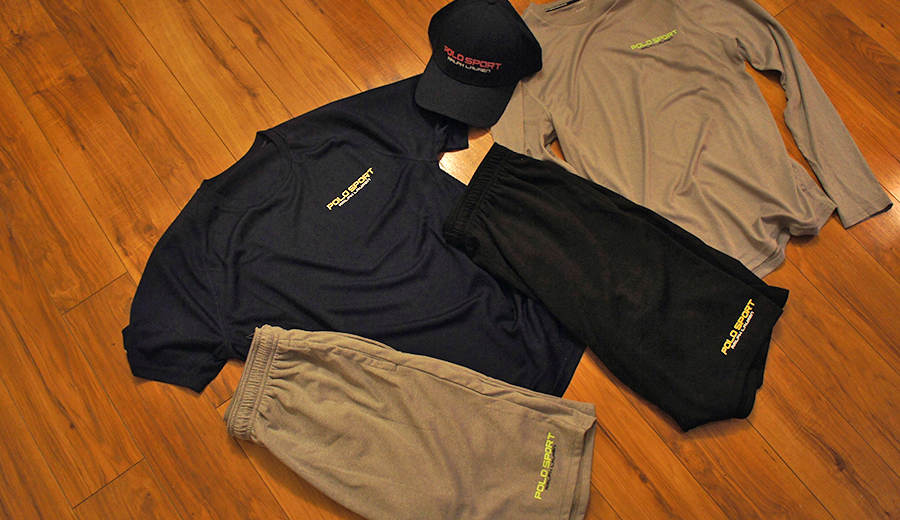 When I visited my local DICK's Sporting Goods, they had an entire section dedicated to Polo Sport. There were hoodies, shirts, half-zip pullovers, as well as socks, hats, and gym bags. Pretty much everything you might need to workout in. Most of the products adopted a very minimal style, simply having the logo across the chest or in the upper left. Since it is winter, I tried on a few long sleeve shirts and went with a Andover Heather Long Sleeve Performance Shirt. I also picked up a pair of Polo Black active shorts for the gym (10″ versus the shorter styles I use to run in).
I also received a second set of gear from VocalPoint — a short sleeve French Navy Micro-Dot Jersey T-Shirt, the Andover Heather version of the shorts mentioned above, and a French Navy Performance Hat. Both sets of gear felt comfortable and fit true to size. With a minimal style, there was little concern of chafing or rubbing while working out. The Micro-Dot Jersey shirt felt slightly heavier than the Long-Sleeve Performance shirt, but neither felt restrictive.
I can easily see incorporating both sets of gear into my workout routine. The shorts that I chose were specifically for gym workouts and cross training (for me, because of the length), but they do have 7″ shorts that might be better suited for those that like a shorter short while running. My favorite thing about the shirts are that there are not a lot of design elements to the front of the shirts. When I do long runs (especially on ultras where I'm using a hydration pack), I'm always concerned about chafing and looking for shirts with minimal designs on the front. I also tend to use these type of shirts as under shirts when running with a jacket on top or a vest over it, again, trying to avoid any necessary friction.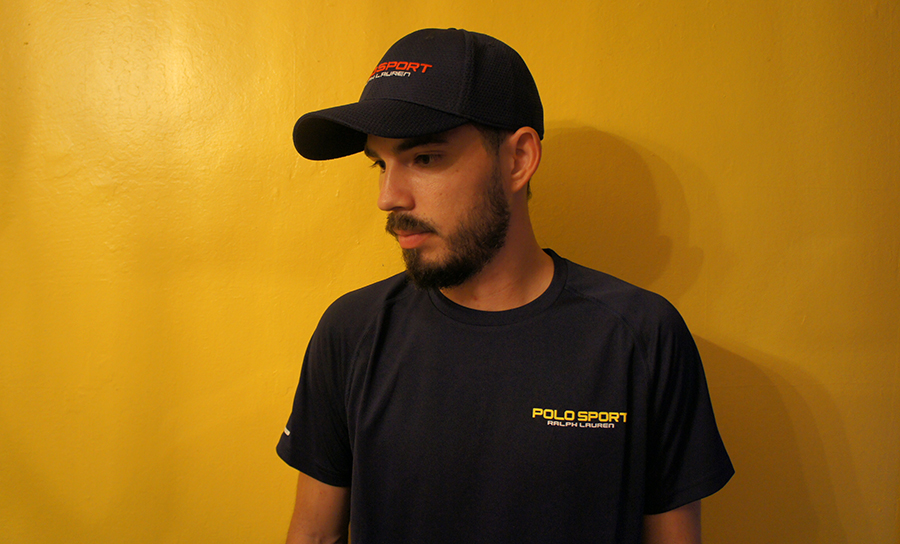 Although you might not immediately think of Polo Sport when thinking about workout clothes, it's nice to have options available at retail stores or while online shopping during the holidays. With so many holiday discounts, it's amazing what you can find. I was eyeing the Men's Sideline Vest at the store (you can see it in the very first photo) and almost walked out with it in my cart. The temptation was real.
If you have a DICK's Sporting Goods near you, check out the Polo Sport line. The full collection is also available online for the holidays and stocked with everything from hoodies, to fleece pants, to Men's Sideline Vest's in Polo Black in a small — in case you want to pick up something for your favorite blogging friend.
Have you seen the Polo Sport collection?