Let's jump right into it. Here is a collection of a bunch of photos from the #WeRunSocial meet up that happened in Las Vegas. The meet up happened Monday afternoon and we wanted to get some pics in front of the Bellagio fountain to create Instagram gold — well, it was either the wind or (someone said) the fountains didn't start until 3pm, so we didn't get the splishy splashy water show behind us, but that didn't prevent us from taking all the pictures and having all the fun. After that we headed over neat Ceasar's Palace to hand out the VIP bags. Then with a small crew left behind, we decided to warm up inside with some much-needed food. Here are all the pictures.
Note: I had every intention of tagging everyone, but as you can see, there are a lot of people and (sadly), it just isn't going to happen in this post. Thank you to everyone that submitted photos, and thank you to those that shared them on social. I grabbed a few and cropped, hope that's ok.
Special thanks:
Much love to Pro Compression for creating an EPIC #WeRunSocial sock – we have our own sock, how FRESH is that?!?! Use code WRS for 40% off (and free shipping within the US) until 11/30.
Shout out to CLIF Bar & Company, they provided the bars for the VIP packs and there were plenty to go around.
Thank you to Katrina for joining us and bring the bars with her – having to carry those bars in my carry on would have been NUTS, literally.
Love to Rock 'n' Roll and Competitor Group for creating a weekend experience for all of us to enjoy. Let's do it again next year.
To every one of you that showed up after an epic race weekend. We couldn't do this without all of you. #WeRunSocial CREW!
Did you know:

We reached over 20,000 #werunsocial tags on Instagram — so much love to everyone!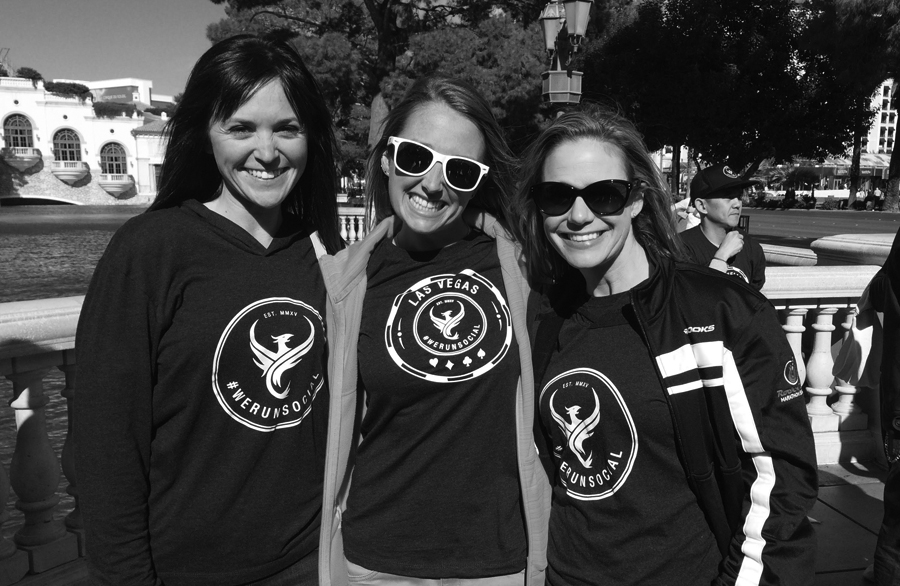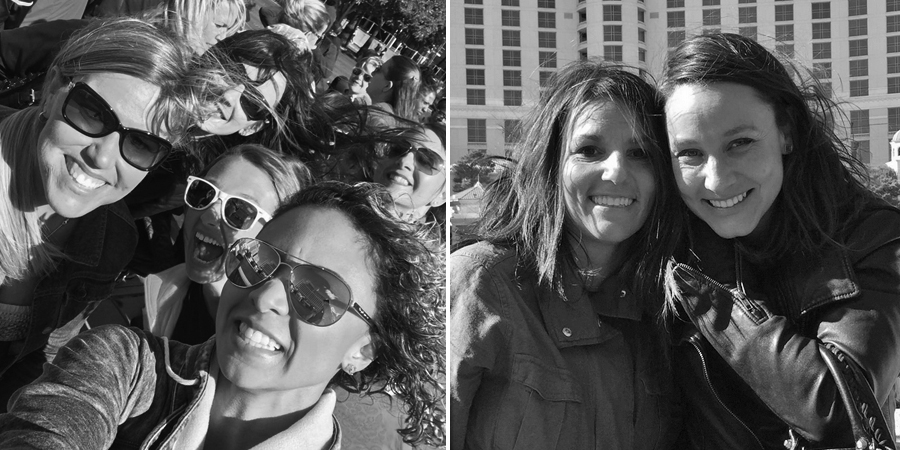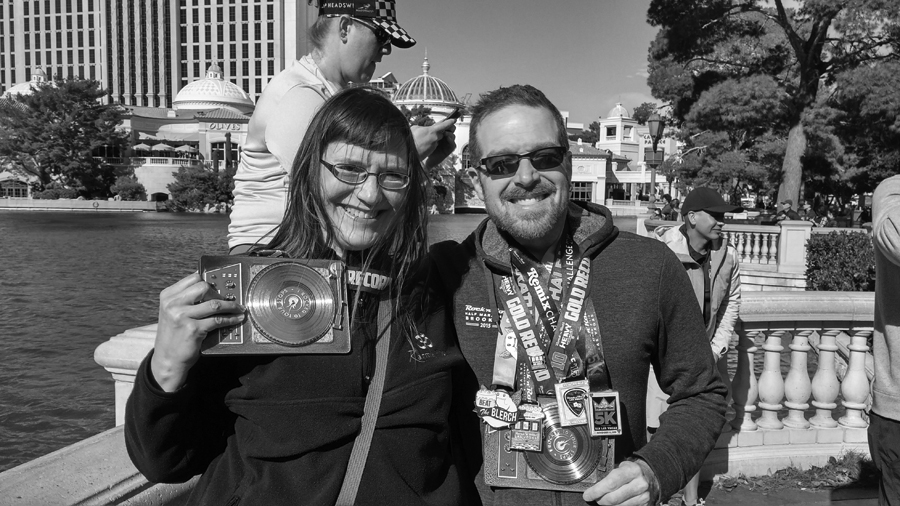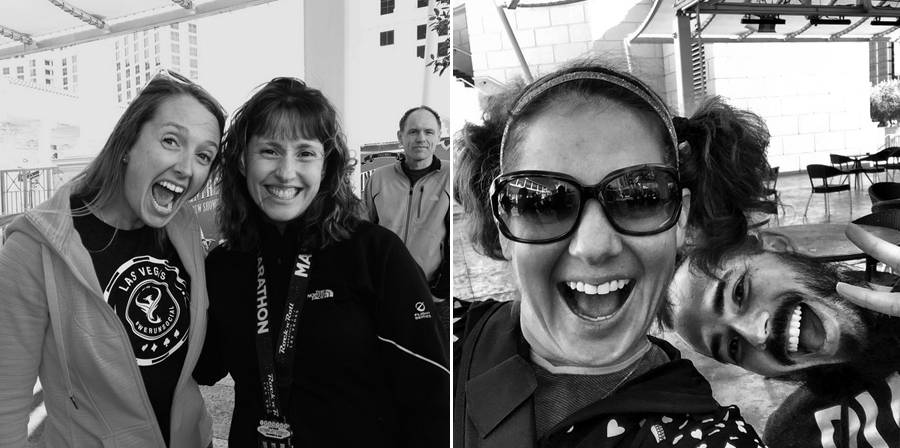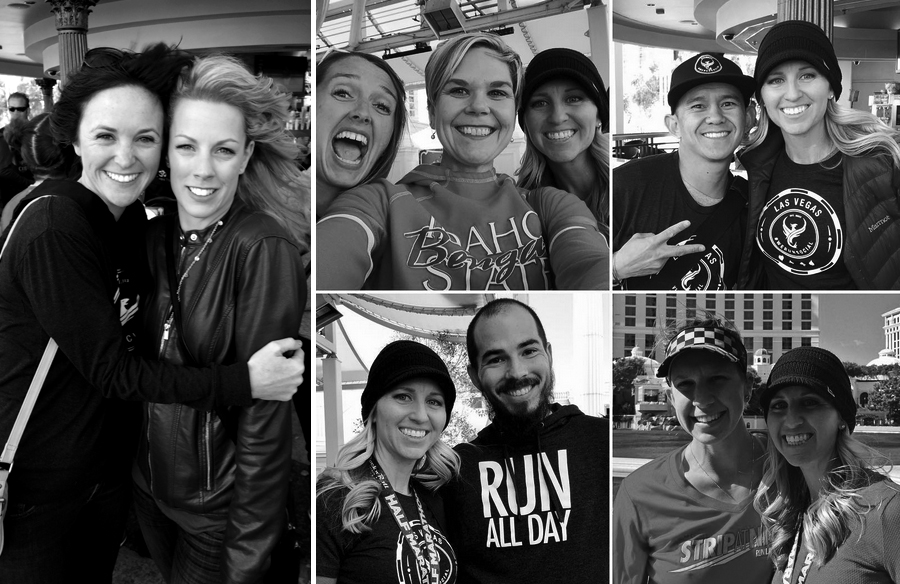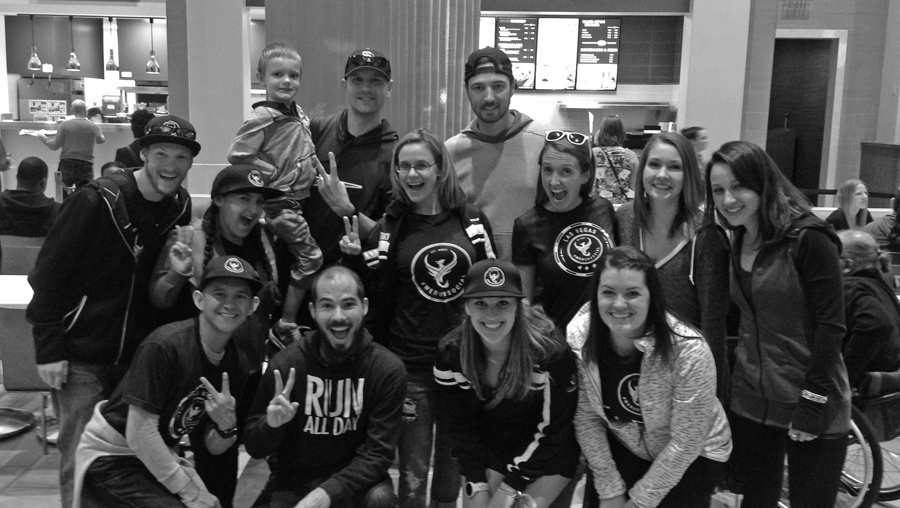 * * * * * *
The store is open!
If you made it to the bottom of this post, congrats, we have exciting news. The store is open and we are restocked with some RUN ALL DAY gear, some LOVE ON THE RUN tanks, and of course, #WeRunSocial gear — INCLUDING A NEW PRODUCT.
We have a handful of Las Vegas shirts left (mens/womens) that can be shipped (see design above). The #WeRunSocial sock is available at ProCompression.com and you can use code WRS for 40% off until the end of the month.
All orders will ship after 11/30 and should arrive with plenty of time before the holidays.
SIZES AND QUANTITIES ARE LIMITED.
* * * * * *
Follow #WeRunSocial
Instagram: @WeRunSocial
Twitter: @WeRunSocial
Facebook: /werunsocial
Thank you to everyone that made the meet up and shared the love on social.
Let's do it again next year!