Runner's World connected me with Mizuno, who provided me with a pair of Mizuno Enigma 5 shoes to test free of charge. I also received additional compensation in exchange for testing, talking about and reviewing the shoes. Although this post is sponsored, all opinions are my own.
If you have been on social the last month or so, you may have seen several bloggers testing out the new Wave Enigma 5's from Mizuno. Well, I'm one of those fortunate runners as well. I love that Mizuno (and Runner's World) reaches out to partner with every-day runners like myself to get their feedback on their latest styles.
Here are the features and specs:
Soft and flexible upper materials are constructed in a comfortable, sock-like fit.
U4ic midsole cushioning and a premium sock liner provide a floating, coud-like underfoot feel.
A full-length wave offers maximum shock attenuation, so that each stride is unobstructed, harmonious, and efficient.
Weight: 10.9 oz (men's), 8.8 oz (')
12mm drop
Neutral Shoe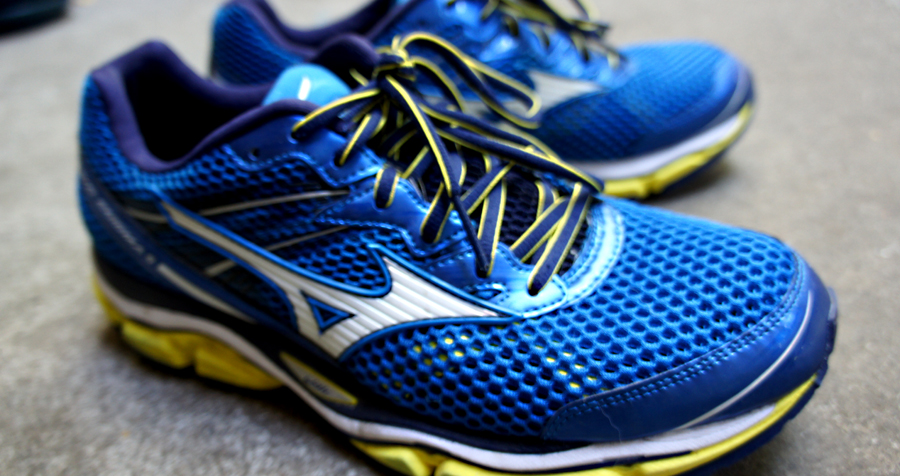 Taking them out for a run
I've worn several different Mizuno shoes over the past couple years. I was a big fan of the last two versions of the Wave Rider (the 17s, and 18s), and did some speed work in the Sayonaras and some trail running in the Wave Cabraken. Having a history with the brand made me pretty comfortable in throwing the Wave Enigma's on and getting straight to it.
I tested the shoes out on several different types of workouts. I did some middle distance runs around 8-10 miles as well as some speed work on the track. I even took them inside and did some miles on the treadmill and overall, logged close to 50-ish miles over several weeks.
Soft as Pillow, Light as a Feather
That's the official-unofficial tag with the new Wave Enigma 5s. When I slipped them on, I definitely did enjoy the "light" feel to them. They are a slightly heavier than the Wave Riders, by an ounce, but they are built for higher mileage and to provide a little extra cushion to provide "max comfort" vs. the moderate comfort found in the Riders.
The fit felt very similar to the Riders, but I did notice the toe box was slightly narrow. Not enough for me to consider sizing up, but something that I noticed when I first slipped them on. As I kept logging miles in them, it wasn't an issue and it didn't present a concern going forward.
It was an extremely smooth transition from running an 8 mile maintenance run to taking them out for a progression run on the track. I was able to run at a comfortable pace on the road and then a few days later throw down some speedy miles on the track.
Another Option in the Wave Line Up
If you are familiar with the Wave line up that Mizuno offers, and have been a fan of some of their other shoe models, then the Wave Enigma 5 is an additional shoe for you to consider. These shoes are designed for runners that prefer a neutral shoe, but might be looking for some additional cushioning. "Featuring our softest and most responsive midsole cushioning technology U4icx (eu•phor•ic X)." Whether it's for higher mileage, higher performance, or you just want a little extra bounce in your step, the Mizuno Wave Enigma 5 is something to consider.
What do you prefer: a lighter shoe or more cushion?
Or a combo of both?