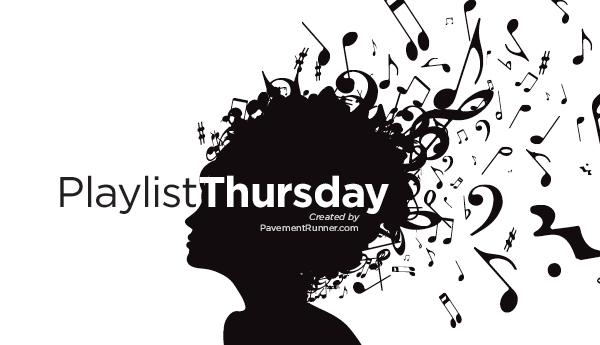 Thursday is 4/11 or 411 — remember dialing 411? It was like Google for phone numbers before there was Google. In honor of something this generation and future generations will have no idea what us old folks are talking about, let's list out some songs and share some "information" about them.
See what I did there? 411… information…
Something Old: Songs that are at least 5 years old. (I know that isn't too long to be considered old, but music turnover happens quickly.)
Something Current: Songs that have been released within the past year.
Something to Consider: This is the wild card category. Feel free to list any song: old, current, guilty pleasure, underground, whatever.

Something Old:
Artist: Aerosmith
Title: Ragdoll
Side Note: Aerosmith rocks, literally. I enjoy their music mostly while driving, but this is one of their songs that work on a running playlist. They've been around forever and have their 15th studio album coming out this year.
The 411: Steven Tyler and Joe Perry are being recognized for their songwriting. They will be inducted into the Songwriters Hall of Fame next week. Past ASCAP Founders Award winners include Paul McCartney, Stevie Wonder and Joni Mitchell. — Ragdoll is in fact, a song that they wrote.
Quotable: "Yes I'm movin' Yes I'm groovin'"



Something Current:
Artist: P!nk feat. Nate Ruess (of fun.)
Title: Just Give Me a Reason
Side Note: I'm a huge fan of P!nk on a running playlist. Raise Your Glass, So What, Get the Party Started, and Just Like a Pill are some that have made appearances on my playlist. Love her sound and when paired with Nate, it's perfect. If they put out an album together, I'd buy it in a minute.
The 411: Her name is not a tribute to Cancer and it is not a shout out to her pink hair when she first burst on the pop scene, it is in fact an homage to Steve Buscemi's character in Reservoir Dogs.
Quotable: "Just give me a reason. Just a little bit's enough"



Something to Consider:
Artist: Depeche Mode
Title: Just Can't Get Enough
Side Note: This song popped back on my radar when they performed it on Glee and it the beat stuck in my head for days. Your welcome if I have just now done that for you. And look, they were ahead of the times wearing skinny jeans (kidding).
The 411: Depeche Mode has no drummer. Yep, a band without a drummer. In their early gigs they would make a point of it, either placing a drum set directly in the middle of the stage or on risers.
Quotable: "When I'm with you baby, I go out of my head."



That's this week's list. See? You get to hear some new song recommendations AND you get to learn something. We are doing education blog posts over here. I might be up for a teaching award this year. HA.





Video of me running across the Golden Gate Bridge:
I posted the GoPro video of me running across the Golden Gate Bridge from this past weekend's RnRSF Half Marathon — check it out. Also includes some photos with great runners that I got a chance to meet.

Epic Meet Up in Toronto:
Krysten, DarwininaFail.com, posted about an upcoming event in Toronto. A bunch of runners, bloggers, twitter folks and FitFluential Ambassadors are making an event out of it. Check out her post and join in on the fun. It's the weekend of May 4th and all the cool kids are doing it.

I'll also have a special post set up for Friday, so be sure to check back.

Do you enjoy random facts or trivia?
Yes or no question: Jeopardy?

Advertisement: