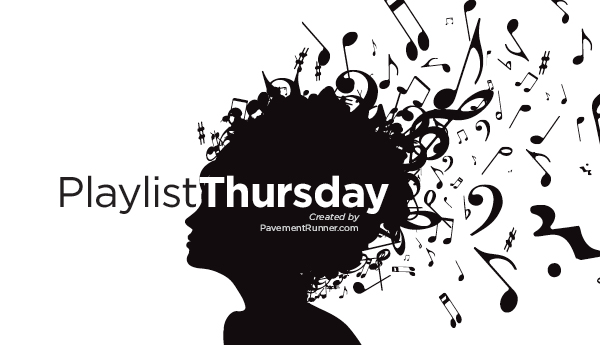 First things first, let's name a winner of the "dress your man" giveaway from Road Runner Sports!

Congrats to Cassandra from runfortoday.wordpress.com


She won her husband a set of men's running gear from Road Runner Sports (jacket, shirt, shorts). See my full review here. He just started running, so this will be a great way to motivate him to join you more often.

Back to the music!

This week's theme was a great suggestion from Charlotte over at wildthingsrunfree.com — let's look at the best songs of 2012. For the "something old," I'm going to name an older song that made a comeback this year. Enjoy!

Something Old: Songs that are at least 5 years old.
Something Current: Songs that have been released within the past year.
Something to Consider: This is the wild card category. Feel free to list any song: old, current, guilty pleasure, underground, whatever.

Something Old

Artist: Muse
Title: Madness
Side Note: This is actually anything but old (released in Oct. 2012). It gets placed here because it has been 3 years since their last album and 6 years since their more "mainstream popular" album Black Holes and Revelations that "officialy" put them on the scene. I AM IN LOVE WITH THIS SONG right now. Shout out to my girl — told you I got you! The title kind of fits what most people think about my decision to run FAR. :)
Quotable: "I can't get these memories out of my mind, And some kind of madness has started to evolve."



Something Current

Artist: Carly Rae Jepsen
Title: Call Me Maybe
Side Note: Hate it or love it, this song was everywhere this year. I love running to pop songs and it completely gets my legs moving. Because we are friends, I'm NOT going to include the music video. Instead I'll give you what started one of the top meme's of the year (16 million+ views). Ladies and gentlemen, Harvard Baseball!
Quotable: "You took your time with the call, I took no time with the fall. You gave me nothing at all, But still, you're in my way."



Something to Consider

Artist: Skirllex feat. Sirah
Title: Bangarang
Side Note: Funny that this band was introduced to me by Charlotte of WILD THINGS RUN FREE — I guess it comes full circle that it makes my list of the best songs for 2012. (It was released around the end of December 2011, basically 2012, right? My blog, my rules. Ha!)
Quotable: "Shout to all my lost boys. Sh-sh-sh-sh-sh-shout to all my lost boys. We rowdy"



 
There they are. A list of MY favorite songs that I added to my playlist this year. Next week I'll be nominating YOUR picks from previous Playlist Thursday posts. Be sure to stay tuned to see if your post got nominated.

Don't forget to check out the other PLAYLISTS posted on the Catalogue page…
don't forget to add your link!
One more day to suggest a non-profit to receive FREE children's running books.
It only takes a second to name NP in the comments. Easy.
Also, if you ran 12 miles or 12k (like me) — grab your 12.12.12 celebration badge here!
What was your favorite song of 2012?
What was your least favorite song of 2012?

Advertisement: