Playlist Thursday Catalogue
Posted on June 27, 2012 by PavementRunner in Music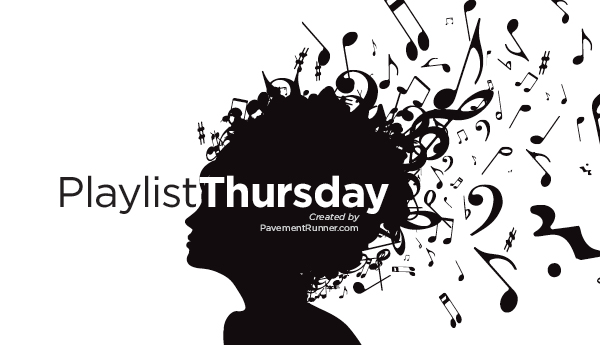 Here is a complete list of the most recent Playlist Thursday posts. If you've created one and would like to be included, just click the little blue button that says ADD YOUR LINK. It will take you through a couple steps and BOOM. There you are.
Don't forget to come back each week and update the list with your latest Playlist Thursday post.
Add your latest Playlist Thursday post!
Be clever with the title that way it shows what your post is about in the link below. Or add a custom photo to make it stand out more.


Instructions to participate:
Every Thursday we create a list composed of 3 songs that can, or should be, added to your workout playlist. Here is the simple format:
Something Old: Songs that are at least 5 years old. (I know that isn't too long to be considered old, but music turnover happens quickly.)
Something Current: Songs that have been released within the past year.
Something to Consider: This is the wild card category. Feel free to list any song: old, current, guilty pleasure, underground, whatever.
Before each song include: Artist, Title, Side Note: (Anything you want to say about the song) Quotable: (line form the song)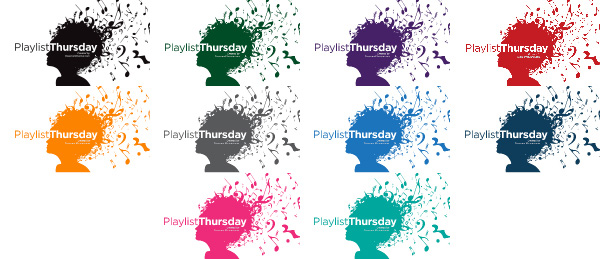 Download your custom Playlist Thursday Logo — click to enlarge, save as:
Classic Black
Groovy Green
Perfect Purple
Ravishingly Red
Outrageously Orange
Graciously Gray
Boomtastic Blue
Narly Navy
Preciously Pink
Terrificly Teal
If there is a color you would like added, let me know. Come up with a name, too!



Upcoming Themes:
5/16 – It 'Runs' in the Family
This week's theme is from @AdventureofE – songs by groups or bands that are related. Think Jackson 5, Beach Boys, Wilson Phillips, Kings of Leon…
5/23 – Radio Jams
Songs that were made popular (or annoying) by their constant play on the radio. They may not catch your attention the first time, but by the 100th time you are singing it out loud without regard for how you look. You know you run to it, just admit it.
5/30 – Beach Songs
Songs that are perfect for those days on the beach. Whether you are swimming, relaxing, surfing or running next to one. Let's hear em. If you aren't near a beach… ummm, it's time for you to come visit California.
* * * * * * *

Thanks again and be sure to share the love with visits, comments and shares for those you like.
Advertisement: