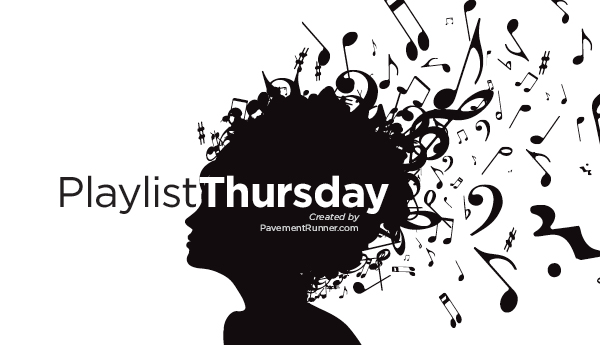 This one is going to be out of the norm for some people, but there are some good songs to run or work out to in this genre. Based on some feedback and comments from my previous posts, I think this theme will be a good one.
Same format.
Something Old: Songs that are at least 5 years old. (I know that isn't too long to be considered old, but music turnover happens quickly.)
Something Current: Songs that have been released within the past year.
Something to Consider: This is the wild card category. Feel free to list any song: old, current, guilty pleasure, underground, whatever.
Something Old
Artist: Mr. Wendal
Title: Arrested Development
Side Note: I know you forgot about this song. Remember "Tennessee" — that one almost went here. Taking it back in the day!
Quotable: "Mr. Wendal has tried to warn us about our ways"



Something Current

Artist: Lupe Fiasco
Title: Out of My Head
Side Note: This song is here because I wanted to include a song off his new album, it's on my playlist and I really like it, but I feel like it would open a can of worms for a political discussion. Nope. Not gonna happen. This one seems safe and they are both "current" artists with music on the radio. But in case you were wondering, Lupe is dope!
Quotable: "Everything works, you are a really good chorus. I'm a real good verse, freestyle, unrehearsed So clean, no curse."



Something to Consider

Artist: The X-Ecutioners (feat. Mike Shinoda & Mr. Hahn)
Title: It's Goin' Down
Side Note: The sound is all from multiple DJs on the turntables. Crazy cool, right? You might have thought this was a Linkin Park song, but that is a legendary New York DJ crew behind the turntables: The X-Ecutioners. The song includes rapper and DJ from Linkin Park, but hip hop and rock have a history of joining forces to make good songs (Aerosmith and Run DMC anyone?). The guitarists and drummers you may recognize, but they were added to the video for effects.
Quotable: "The melting pot of a super-future-esque style"
Alright, there we have it. That was tough theme to keep PG-13.

Here is a list of other PLAYLIST THURSDAY posts by other bloggers.
* * * * *
Also, check out what Amanda of MissZippy1.com did for #MilesOfShame:
She posted a video TALKING TRASH for the Super Bowl!

* * * * *
Do you have any hip hop songs on your playlist?
Advertisement: