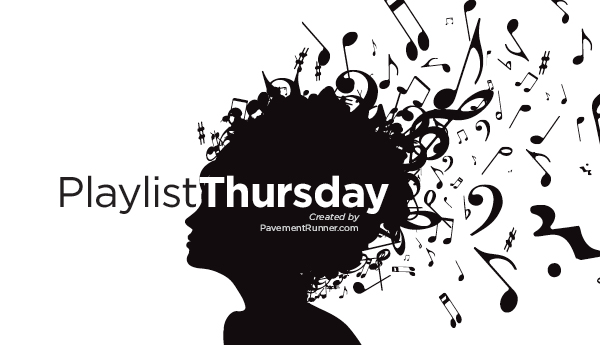 For the first time ever, we are giving away Playlist Thursday Awards.
I've selected some of the best songs suggested by fellow bloggers and allowing YOU to pick the winners.
Voting is CLOSED — but here are the nominees:

Winners will be announced on Thursday and we'll have to come up with a gift, or a badge, or something. Open to suggestion in the comments.
Best "Something Old"
Call Me Al – Paul Simon (SimplyBeMe.com)
Karma Chameleon – Culture Club (TheEmpoweredMomma.com)
Pop – NSYNC – (WildThingsRunFree.com)
Africa – Toto (CupcakeKellys.com)
Rhythem of the Night – Corono (WithAnna.wordpress.com)
Best "Something Current"
Little Talks – Of Monsters and Men
Call Me Maybe – Carly Rae Jepsen
I Will Wait – Mumoford and Sons
Wild Ones – FloRida feat. Sia
We Are Young – Fun. feat Janelle Monae
Best "Something to Consider"
Teenage Angst – Placebo (DiaryOfADashingFashionista.com)
With Ur Love – Cher Lloyd feat. Mike Posner (LiveLoveAndRun.com)
45 – Gastlight Anthem – (ShoreToRun.com)
Day Dreamer – Flux Pavilion (WildThingsRunFree.com)
Best "Most Appearances" – these bloggers couldn't stop suggesting these artists.

Hanson – ALittleHeartAndSole.com
Rush – BlistersAndBlackToenails.blogspot.com
Backstreet Boys – CupcakeKellys.com
Michael Jackson – MollyRitterbeck.com
Skrillex – WildThingsRunFree.com
Favorite Playlist Thursday Participant 

ALittleHeartAndSole.com
BlistersAndBlackToenails.blogspot.com
CupcakeKellys.com
DiaryOfADashingFashionista.com
TheEmpoweredMomma.com
LiveLoveAndRun.com
MollyRitterbeck.com
ThePursuitOfAQualityLife.blogspot.com
RunningOnIpsum.com
RunToInspire.com
ShoreToRun.com
SimplyBeMe.com
WildThingsRunFree.com
WithAnna.wordpress.com
Any suggestions on what the winning blogs should receive?
Advertisement: