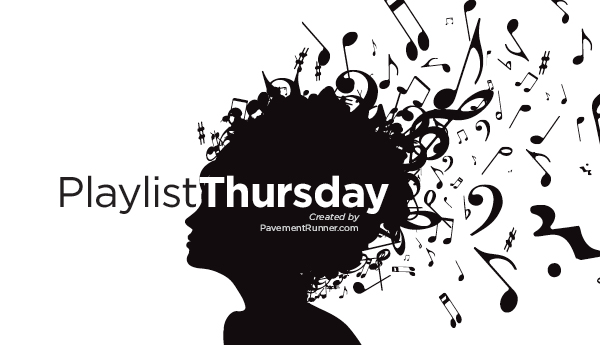 With the Oakland Marathon this weekend, I'm looking to make some last minute additions to the running playlist.
Forgive me for setting the theme this week as "Race Day Songs" — selfish, party of one.
Something Old: Songs that are at least 5 years old. (I know that isn't too long to be considered old, but music turnover happens quickly.)
Something Current: Songs that have been released within the past year.
Something to Consider: This is the wild card category. Feel free to list any song: old, current, guilty pleasure, underground, whatever.
Something Old
Artist: Jimmy Eat World
Title: A Praise Chorus
Side Note: This one might not be an immediate thought for most people, but it's upbeat and they have a great sound. I saw them live in SF at the Warfield and the album Bleed American is an essential for any collection. Excellent album from start-to-finish. It also has a shout out to "Crimson and Clover" at 2:22
Quotable: "I'm on my feet, I'm on the floor, I'm good to go"
Something Current
Artist: Emeli Sandé
Title: Next to Me
Side Note: I purchased this song Wednesday night so it is a last-minute add. We'll see how it goes. I'm okay with slower songs on my playlist. If they come in the early miles it works out great. When I first heard the song, I thought Beyoncé? There is a hint of her voice there, but it's obviously not as powerful (in this song — she may kill it others). Nice voice, good song.
Quotable: "You won't find him trying to chase the devil"
Something to Consider
Artist: Eminem feat. 50 Cent and Nate Dogg
Title: Never Enough
Side Note: Have you ever heard this song? I don't know if it was ever on the radio or hit main stream, but it was a gold mine on the Encore album (2004). I was going to put the other Eminem song, Cinderella Man, but I've covered that one before. I'm usually more of a fan of the Eminem songs that are NOT played on the radio.
Quotable: "it may seem like I'm goin too fast cuz my mind is racing"
That is this week's songs… but I've got something special for you:
My entire playlist for this weekend's race.
I usually make it something cool, like 1 hours and 59 minutes if I'm going for sub-2, but I added some extras in case I wanted to skip through or start listening while I'm stretching. I usually just hit shuffle and let the music do it's magic. Enjoy (all of this week's songs are on this list).
I've also got a giveaway for a FREE race entry to Half Marathon HERE.
What did you think of this week's line-up?
Any surprises you see on my Oak-Land Mix Playlist?
Advertisement: