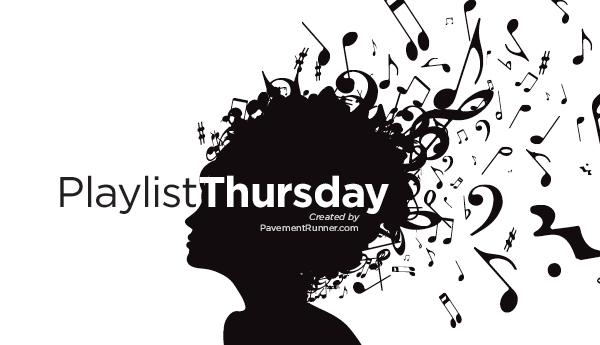 Every Thursday we create a list composed of 3 songs that can, or should be, added to your workout playlist. This week's theme is RADIO JAMS, more or less some songs that were made popular (or annoying) by their constant play on the radio. They may not catch your attention the first time, but by the 100th time you are singing it out loud without regard for how you look. You know you run to it, just admit it.
Here is the simple format:
Something Old: Songs that are at least 5 years old. (I know that isn't too long to be considered old, but music turnover happens quickly.)
Something Current: Songs that have been released within the past year.
Something to Consider: This is the wild card category. Feel free to list any song: old, current, guilty pleasure, underground, whatever.

Something Old

Artist: I'm Gonna Be (500 Miles)
Title: The Proclaimers
Side Note: Running a marathon will sound pretty easy when you have this guy already committing to walking 1,000 miles… fall down at your door, he just may.
Quotable: "But I would walk 500 miles. And I would walk 500 more."



Something Current

Artist: Daft Punk feat. Pharrell Williams
Title: Get Lucky
Side Note: This song is getting constant radio play. I like Daft Punk's sound and I'm already a fan of Pharrell's music with N.E.R.D and his production with the Neptunes, so it seems like a good fit. I wouldn't list this as a "go to" speed workout song, but it's nice to have on there for a long run when quantity is favorable.
Quotable: "We've come to far to give up who we are"



Something to Consider

Artist: AWOLNATION
Title: Sail
Side Note: This may not be a song you have heard, but it reached top 10 on the US Billboard Rock Songs a few years ago. This was brought to my attention by a good friend and it was immediately added to my running playlist. It has been road tested and approved. FYI: the front man is formerly of Under The Influence of Giants and THIS song has been featured before and has never left my playlist.
Quotable: "Maybe I'm a different breed"



There you have it. That's the list and some new songs that can be added to your playlist. If you have to listen to ONE song on this post, go with the last one and let me know what you think about it in the comments below.

Oh ya, I'm pretty excited about this:

#RWRunStreak. Yep, I'm working with Runner's World again.
But sadly, I won't be streaking this year.

Add your Playlist Thursday post below!
What song have you heard one too many times on the radio?

Advertisement: