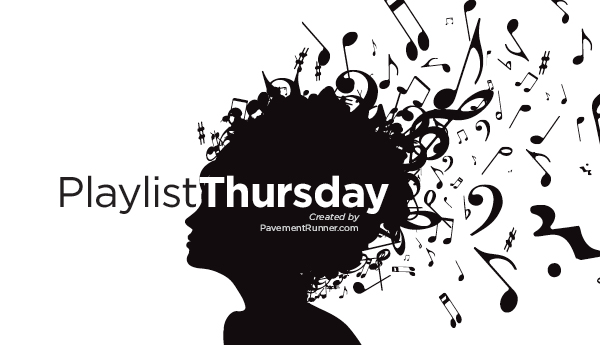 Every Thursday we look at what songs can or should be added to your playlist. Typically we have a theme, like pop, or dance, or speed work. This week let's keep it theme free and just look at three songs that are in rotation on my current playlist, including at this past weekend's San Diego Rock 'n' Roll Marathon. They have been road tested and approved.
Same format.
Something Old: Songs that are at least 5 years old. (I know that isn't too long to be considered old, but music turnover happens quickly.)
Something Current: Songs that have been released within the past year.
Something to Consider: This is the wild card category. Feel free to list any song: old, current, guilty pleasure, underground, whatever.
Something Old
Artist: Incubus
Title: Pardon me
Side Note: I'm pretty sure I've featured this song before, but it always ends up sneaking it's way back in. This isn't what you might typically think of as a "fast" song, I just love the line "pardon me while I burst" because I like to think that is what I do in a race… burst into a flame and go speeding away. The Pardon Me, just makes it polite.
Quotable: "Pardon me while I burst."


Something Current
Artist: Thirty Seconds to Mars
Title: Up In The Air
Side Note: Huge fan of Thirty Seconds. When they come out with a new album, although rare, I'll purchase it without a listen. I love their sound and they have yet to disappoint. They came out with a new album late May and I've been enjoying it so far. This is their new single.
Side Note Pt. II: The lead singer is Jared Leto who may be better known for his acting roles as Angel Face in Fight Club, Pre in Prefontaine and, of course, Jordan Catalano in My So-Called Life.
Quotable: "Up in the air. Chasing a dream"


Something to Consider
Artist: Kanye West
Title: Stronger
Side Note: Can you believe that this song came out in 2007? Six years since we've been upset with Kanye West? I know he is a love/hate kind of guy, but this is a great song for you running playlist. Be FASTER. Be STRONGER.
Quotable: "Makes us harder, better, faster, stronger!"



Loading InLinkz …

That is this week's post. Sorry it is up kinda late in the day. Trying to settle back in after last weekend's marathon.
What is your go-to song on your playlist?
Advertisement: