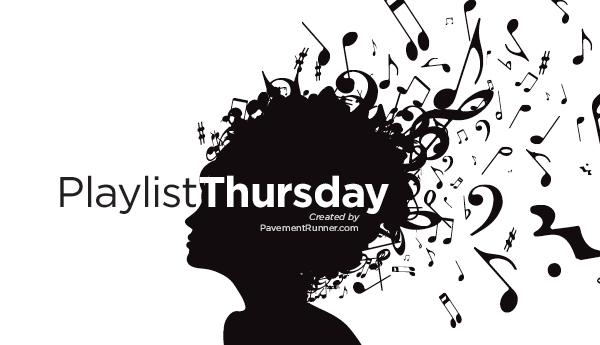 After a month-long break, Playlist Thursday is BACK! If you are unfamiliar with the format, every Thursday we pick a theme and I highlight three songs that can be added to your running to workout playlist. The three songs are:
Something Old: Songs that are at least 5 years old. (I know that isn't too long to be considered old, but music turnover happens quickly.)
Something Current: Songs that have been released within the past year.
Something to Consider: This is the wild card category. Feel free to list any song: old, current, guilty pleasure, underground, whatever.
This week, thanks to @AdventureofE – we are choosing songs by groups or bands that are related. Think Jackson 5, Beach Boys, Wilson Phillips, Kings of Leon… basically any band or music groups that include family members.
If you want to participate, here is how — it also has an upcoming schedule of themes.
Something Old:
Artist: Stone Temple Pilots
Title: Interstate Love Song
Side Note: Guitar players Robert and Dean DeLeo paired with (sometimes sober) Scott Weiland made some really good music… and the guitar riffs with Scott's voice were perfect on what may be their biggest hit.
Quotable: "waiting on a Sunday afternoon for what I read between the lines, your lies."

Something Current:
Artist: The White Stripes
Title: Icky Thump
Side Note: Ok, this song is old. But Jack White put out a solo album last year and there wasn't much of it that I was able to "run to," so I'm digging in the archives and pulling out this gem. As you can tell, I like songs with significant guitar riffs. One time husband and wife (and often confused for brother and sister), Jack and Meg White are magical together. Please make another album, please?
Quotable: "Black rum, sugar cane, dry ice, somethin' strange. La la la"
Something to Consider:
Artist: The Black Crowes
Title: Hard to Handle
Side Note: Original song by Otis Redding, but this version by Chris and Rich Robinson helped The Black Crowes hit main stream in the 90s. FYI, they just released a LIVE version in March called Wiser for the Time… they still got it.
Quotable: "Hey little thing let me light your candle. 'Cause mama I'm sure hard to handle, now"

There you have it. Playlist Thursday is glad to be back. Don't forget to add your music posts below:
Oh, I'm also doing a giveaway for a ROAD ID here and another one for a GARMIN watch here.
What did you think of this week's list?
Advertisement: