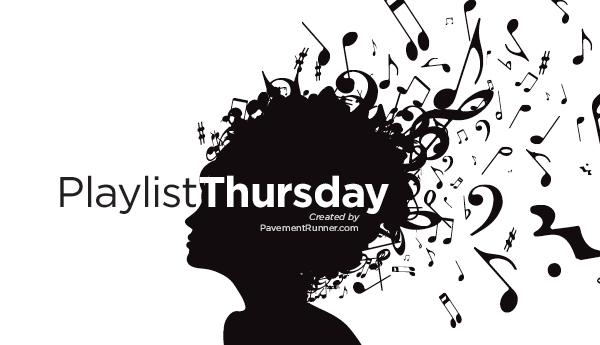 Let's take a look at songs that have been featured on television or in movies. It doesn't have to be an original song created for the movie, but something that may have been prominently used.
Example: Tom Petty's Free Fallin in Jerry Maguire.
Same format:
Something Old: Songs that are at least 5 years old. (I know that isn't too long to be considered old, but music turnover happens quickly.)
Something Current: Songs that have been released within the past year.
Something to Consider: This is the wild card category. Feel free to list any song: old, current, guilty pleasure, underground, whatever.
Something Old:
Artist: Lindsey Buckingham
Title: Holiday Road — NATIONAL LAMPOON'S VACATION
Side Note: Truth? Not on my playlist. Fact? Love this song whenever I randomly hear it. I used to watch the NLV movies all the time and it's a Christmas tradition to watch the Christmas Vacation version… complete with Juliette Lewis and Johnny Galecki (Big Bang Theory, Roseanne). But nothing will ever beat: "Sorry folks, park's closed. Moose out front shoulda told ya."
Quotable: "Jack be nimble, Jack be quick. Take a ride on the West Coast kick."
Something New:
Artist: The White Stripes
Title: Fell in Love with a Girl — SILVER LININGS PLAYBOOK
Side Note: If you have not seen the movie, then I'm not going to tell you when this song is played. This song has been on my playist before. My love with The White Stripes is on and off. I'll have a bunch of their songs on my playlist at one time, then none. Their videos are always awesome. I feel like if they made songs in the 90s, they would be right up there with some of the great music videos we all remember. This one is cool, too! Older song, new movie.
Quotable: "I said I must be fine cause my heart's still beating"
Something To Consider
Artist: Kid Cudi
Title: Pursuit of Happiness (Steve Aoki Remix) — PROJECT X
Side Note: Friggin love this song. It played on the final mile on my Oakland Marathon Playlist… when it was over, I played it again. Maybe the reason I posted my only sub-8 mile — ON THE FINAL MILE OF MARATHON. When the beat drops at 0:45 seconds, legs go into over-drive.
Quotable: "People told me slow my roll, I'm screaming out **** that."

That's the list. I know I have shared Pursuit of Happiness before, but with how effective it was in Oakland (right song, right time), I felt I needed to share it again.
Don't forget to add your own or check out some of the latest Playlist Thursday posts from around the blog-o-sphere.
Here are some other ways to stay connected:
Twitter.com/PavementRunner
Facebook.com/RunPavementRunner
Instagram.com/PavementRunner
Pinterest.com/PavementRunner
What are some of your favorite songs from movies or TV?
Advertisement: