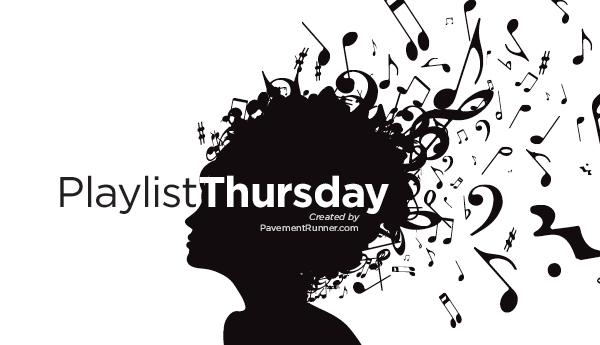 With a marathon this Sunday, time to take a look at some SPEED WORK songs. Yes, I know that a marathon is a long process and you don't really "go all out," but when you hit that mile 25 marker and you know you have one mile to go… one mile to glory, THIS is the song you want. Or songs since most of us don't run a 4-minute mile. Here we go.
Same format.
Something Old: Songs that are at least 5 years old. (I know that isn't too long to be considered old, but music turnover happens quickly.)
Something Current: Songs that have been released within the past year.
Something to Consider: This is the wild card category. Feel free to list any song: old, current, guilty pleasure, underground, whatever.
Something Old

Artist: Jackson 5
Title: ABC
Side Note: Don't knock it, till ya try it. I know it's a fav. song and you might not think of it as a speed work song, but it just puts you in a "happy" place and the legs move. I've had it on my playlist for some time and it always makes that particular mile just a little faster. And you can't help but get a little pumped when Mike sings the lyric below (1:08 in video):
Quotable: "Come on, come one, come on, Let me show you what it's all about"



Something Current

Artist: Icona Pop feat. Charli XcX
Title: I Don't Care
Side Note: Fall of last year, but has hit main stream recently including an appearance on Glee. That means you've made it or something. Love this song and added it recently to the playlist. Road tested and approved.
Quotable: "I crashed my car into the bridge. I watched I let it burn."



Something to Consider

Artist: Hypercrush
Title: Werk Me
Side Note: Think Far East Movement, but more swearing. This song is kinda raunchy, I'm not gonna lie, the beat gets the legs moving. I went with the unofficial video because the real one is kinda raunchy, LOL. If you want to see the official version, you can click here.
Quotable: "Can't nobody go hard as us."


If you have a music post, add it below:

Here are a couple giveaways going on right now as well:
I have a Pearl Izumi giveaway for some kicks and gear.
and don't forget to check out the #NuunJune giveaway for @RunThisYear
What songs do you use for speedwork?

Advertisement: