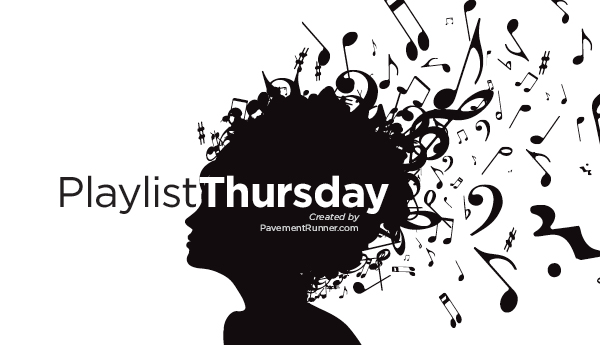 This week we are taking a peek in to my playlist and sharing some secrets that one might not want to admit. This was a theme suggestion from Andie, alittleheartandsole.com. You know, the songs that we might not admit to everyone that exist on our playlist, but we love them anyways.
We can keep this a secret between me and you, right? Ok. Let's continue then.
Something Old: Songs that are at least 5 years old. (I know that isn't too long to be considered old, but music turnover happens quickly.)
Something Current: Songs that have been released within the past year.
Something to Consider: This is the wild card category. Feel free to list any song: old, current, guilty pleasure, underground, whatever.
Something Old
Artist: Tokio Hotel
Title: Scream (2008)
Side Note: Had no idea who this band was until I saw them on Saturday Night Live. This song was cool, album wasn't all that great, but I paid a couple bucks for it at a Rasputins, a used CD store (seriously great place to find music on the cheap). This song isn't a staple on my playlist, but I'll include it on longer runs to mix it up.
Quotable: "SCREAM 'til you feel it. SCREAM 'til you believe it"
Something Current
Artist: Lady Gaga
Title: The Edge of Glory (2011)
Side Note: This song is a couple of years old. Please forgive me for placing it in the CURRENT, but Gaga is still relevant today so she gets dropped here. This song (admittedly) does get put on and off my playlist. I have a love/hate relationship with it. I like the sound of it and being on "edge of glory" describes running so well, specifically the marathon.
Quotable: "I'm gonna run right to, to the edge with you."
Something to Consider
Artist: Glee
Title: Light Up The World (2011)
Side Note: You got me. Total #GLEEk. But this one is different. This isn't a cover, it's an original song from the Glee Cast (2011). I always want to delete it from my playlist, but I can never "pull the trigger." It's meant to be and it really does pick up my pace. Plus it's fun to get the visuals of which cast member is singing which part.
Quotable: Artie: "lay it all down" Brittany:"throw your doubt away" Artie: "do or die now"
That's the list. I have a couple giveaways going on right now.
Enter here for a FREE pair of Pro Compression socks (ends 3/18)
Click here for 40% off promo code on Pro Compression socks (ends 3/21)
Enter to win Oiselle runners tee and arm sleeves (ends 3/31)
Check out the links below here — there are $50 POLK AUDIO gift card giveaways!
What did you think of this week's songs?
Do you watch Glee? What do you think of this season?
Advertisement: