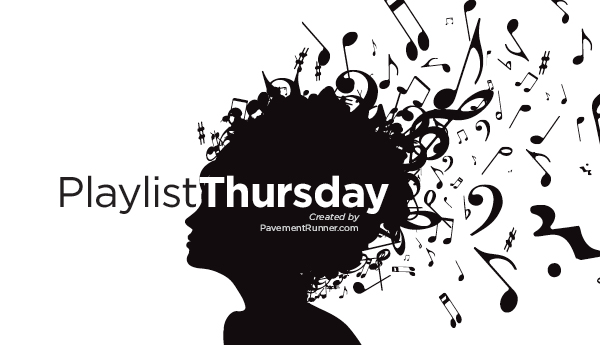 We had a great suggestion for this week's theme from Anna over at withanna.wordpress.com — she is in the middle of midterms (remember those?) and offered up the suggestion of "songs to zone out to" on twitter. I was happy to oblige and thankful that I no longer have to cram or study — don't worry, I put in my time, so now it's onto running music!
Here we go, same rules:
Something Old: Songs that are at least 5 years old. (I know that isn't too long to be considered old, but music turnover happens quickly.)
Something Current: Songs that have been released within the past year.
Something to Consider: This is the wild card category. Feel free to list any song: old, current, guilty pleasure, underground, whatever.
Something Old
Artist: Red Hot Chili Peppers
Title: Snow (Hey Oh)
Side Note: You may TRY to forget about them, but you can't resist the RHCP. Californication, Otherside, Under The Bridge, Give It Away, take your pick.
Quotable: "When will I know that I really can't go To the well once more time to decide on"
Something New
Artist: will.i.am and Britney Spears
Title: Scream & Shout
Side Note: I'm going to be honest: I have several songs by BOTH of these artists always on my playlist. There. I said it. Judge away. The one thing you don't have to worry about is that not much thought goes into some of their songs. That's what I like about it. It's catchy, has a great beat. Gotta love pop. It's wonderful background music.
Quotable: "You are now rocking with Will.i.am and Britney, bitch."
Something to Consider
Artist: Dashboard Confessional
Title: The Best Deceptions
Side Note: I'm going to MISS with this selection. I know it. This is not a workout song, but this is my go-to "zone out" artist and I can hit shuffle on their ENTIRE catalogue (which I gladly own) and I'm good with it. I know all the words to all their songs and I will scream/sing in my car with no shame. If you have ever had an emotional break-up or relationship with someone, listen to this song and let me know if it hits home.
Quotable: "So kiss me hard 'cause this will be the last time that I let you."

That's the list for today. In case you missed it, I'm running 50 miles on Saturday. Here was my 50 mile training plan and here is a preview of the North Face Endurance Challenge.
Don't forget to check out the other PLAYLISTS posted on the Catalogue page…
don't forget to add your link!
Also, I added new color badges so you can customize your post.
What did you think of this week's songs?
Have you ever heard of Dashboard Confessional?
Advertisement: