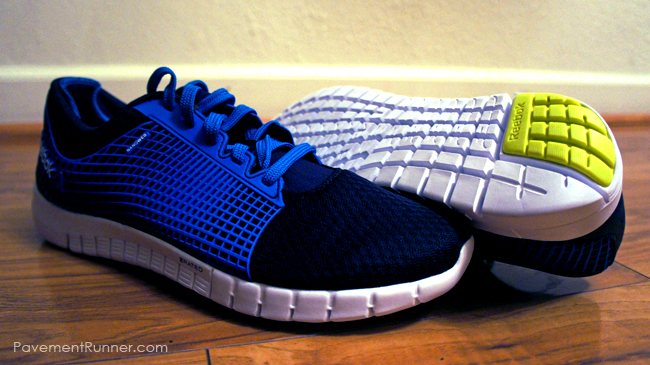 The following post is sponsored by FitFluential LLC on behalf of Reebok
A shoe inspired by tires? I'm interested in trying that out. At some point or another when buying a car or replacing existing tires we've had the conversation about how the tread in the tires can provide a smooth and quiet ride for our car… well, why can't the same be said for our shoes? Introducing: Reebok ZQUICK
I never really thought about looking at the bottom of a running shoe. I'm usually looking at the colors, or the inside part of the heal to look at the stability. But Reebok wants you to think a little differently about the sole of your shoe and recently released a pair of shoes that mimics Z-Rated tires. Ready for the quick history on what a Z-rated tire is?
History on Z-Rated tires (thank you interwebs):
Speed ratings for tires were developed in Germany to help drivers know how fast they could safely drive on their tires.
They were assigned letters based on speed starting at 120 kph and increasing by 10kph up to 210kph (130mph)
Originally, only 2 ratings surpassed 130mph. A V-rating for speeds up to 149 mph and a Z-rating for speeds above 149mph
Since the "above" 149 didn't indicate how far above you could safely drive, they have since added a W (168mph) and Y (186 mph)
Although the Z-rating no longer exists, it is still used today to indicate high performance tires in the original context
The campaign behind the Reebok ZQUICK show is how it can make you "Unnaturally Quick." Check out this fun video:


Let's break down the shoe.
Product Features:
NanoWeb technology holds your foot in place while the no-sew mesh keeps the shoe lightweight and comfortable
The bottom, or outsole, is inspired by Z-Rated tires to recreate the same control, traction and speed in your workout.

The grooves in the bottom allow the sole to flex and expand when you pivot or plant
This also increases the amount of ground contact creating a smooth, quiet ride

Light and low cut allowing your foot to move naturally
Initial Reaction:
The first thing I noticed was how light they felt. Since I'm used to a stability shoe while running, this is going to be more of a speed workout or cross training shoe. I'll use this on my track workouts or days when I warm up with an easy one mile run then work on agility exercises or strength building… things like box jumps, stair climbs, jump rope, etc.
I've been walking around in them over the past few days and they are extremely comfortable. Most of the upper part of the shoe is mesh, but the NanoWeb upper (that powder blue portion in the photos) keeps your foot feeling pretty snug. The seamless upper gives an almost sock-like feel to the inside of the shoe. The tongue portion of the shoe is a part of that seamless upper, so your foot slides comfortably in without any concern of a "hard" tongue that might cause irritation.
Although it's a lightweight shoe, there is a decent amount of cushioning in the sole. It's not like a pillow or anything, but you definitely won't grab your foot in pain if you happen to step on a rock. You can also see in the photo above that even though the sole is contoured, it doesn't flare out. It's a pretty smooth profile so even though it's a workout shoe, it looks pretty sleek with a pair of jeans.

Do you incorporate cross training or agility workouts into your training plan?