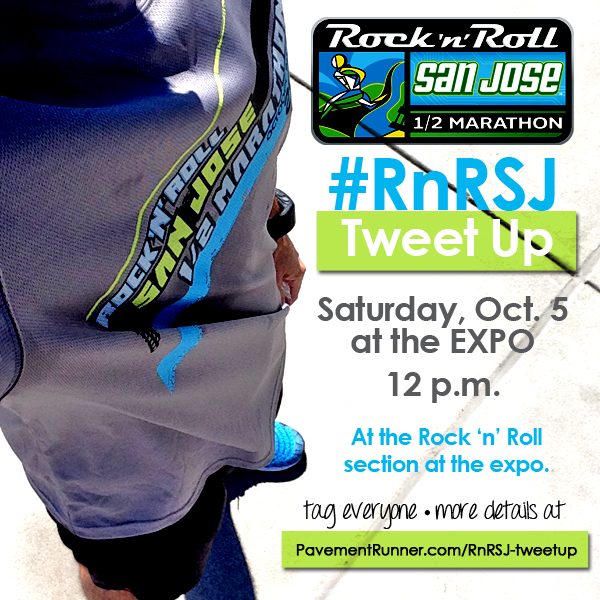 More details may be added as we get closer, but here are the basics.
#RnRSJ Tweet Up
When: Saturday, October 5 at 12 p.m.
Where: The Rock 'n' Roll area of the expo (see photo below)
Who: Everyone… well, me and anyone else that wants to come.
Why: Why not? We had fun in San Diego. And here was a photo of a tweet up at Disneyland.
Clearly, all the cool kids are doing it. If you still want to register, $10 off here.
And yes, that is the official 2013 shirt the Half Marathoners will receive. I tested it out for you all and it has been road tested and pavement approved. See what I did there?
The meet up will happen at the expo in an area that looks similar to this. It's should be one of the biggest areas in the expo with tons of RnR signage and all the info on upcoming races. It should be pretty easy to find.
Spread the word. Tweet it, pin it, tag it, post it to instagram.
Let's make this the largest tweet up EVER!
Will I see you there?
Advertisement: