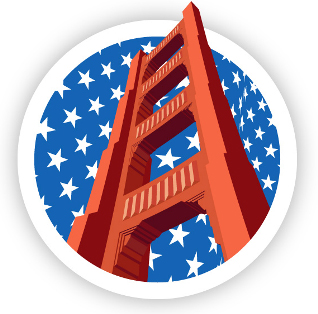 I have a $10 off promo code for the US Half, but first I want you to know that I've run the US Half four previous times and am excited about running number 5 in November. The course has pretty much stayed the same with an out and back included across the Golden Gate Bridge. For those of you that ran the Rock 'n' Roll race in April, it's the same exact route.
Here's a GoPro video I took of it.
US Half Marathon
Race Day: Sunday, November 3, 2013
$10 OFF CODE: PAVEMENTRUNNER
PRICE INCREASES on Oct. 3rd – REGISTER NOW for $90 w/code.
It's a fun course that always has incredible finisher swag. Two of my favorite running shirts have come from this race and I've set a PR on the course a couple of times. They also hand out recyclable water bottles which is a great way to think "green" when it comes to how runners finish a race. With the finish line right next to the Bay near Ghirardelli Square, it's almost essential.
Check out the gear they've previewed this year on their Facebook or Instagram pages:
Also, they are hosting a concert after the race: Grapes of Rock Festival featuring Bret Michaels at the Fort Mason Festival Pavilion – walking distance from the course. C'mon, you are a runner, you can walk there. Check out the details here, but when you register, there is a discount option on tickets. It should be good fun and if you are into wine, there should be some great options for you to taste.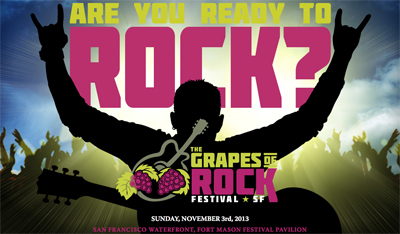 So who is joining me a for a trip across the Golden Gate and wants to cheers afterwards with a glass of wine and sing 'Every Rose Has It's Thorn' like we don't care?
Don't forget, this event WILL SELL OUT – as it always does and there is a price increase next week.
You up for a run across the Golden Gate Bridge?
Advertisement: