I was fortunate enough to be asked to give a pair of Vasque trail running shoes a try and post a review. I know, right? Pavement Runner is the name of the blog, but I am frequently found on trails around the Bay Area. There are so many beautiful ones with stunning views that it would be a waste for me not to experience them.
Vasque — Velocity 2.0 (Gargoyle/Lemon Chrome)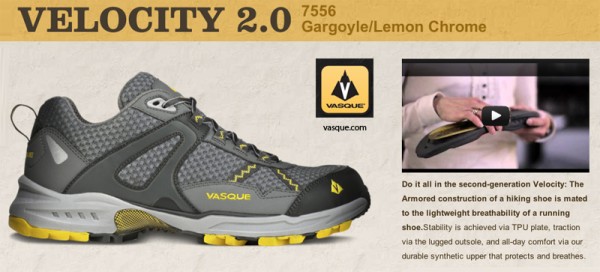 The shoes, besides looking wicked cool, mention several technologies  that I was unfamiliar with, prior to giving them a try. One of them is called "Arc Tempo Last." If you are wondering what that is, let's see their website (or watch the video):
[from Vasque.com] Our Arc Tempo last creates an athletic fit that promotes quickness and agility over technical ground. The asymmetrical curve is ideal for people with higher arches and also places your foot in a more powerful position during toe off. This aggressive toe spring facilitates rapid obstacle clearance. The tapered toe box offers adequate room without wasted space. And the medium volume heel fits a wide range of shapes. Perfect for shorter distances on technical trails.
I run in a high stability shoe, so breaking away from my (insert other road shoe brand name here) had me a bit worried, but I was able to knock out an 8 mile trail run in the Vasque Velocity 2.0 on my first run without any problems, and still keep a steady pace. The shoes felt comfortable and the traction on the bottom was noticeable (compared to when I run in my road shoes on trails). I did notice that the shoes ran a bit big. I wear a half size bigger for my road running shoes, but I would be curious to see how a my normal shoe size would feel. I don't see this as being an issue, but if you are thinking about purchasing a pair online, head down to your local store and try a pair on for sizing. There was no uncomfortable rubbing or problem issues with blisters which is great considering I ran a solid distance in a new pair of shoes for the first time. 
One cool thing about running on trails is that you get the opportunity to take some cool photos.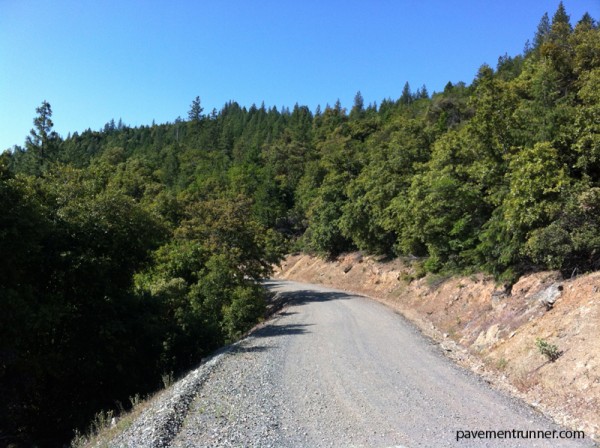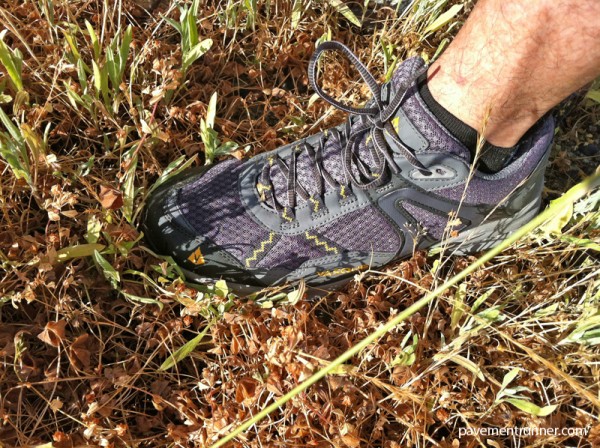 Also, the Vasque Velocity 2.0's brake for wild life — unofficial tag line.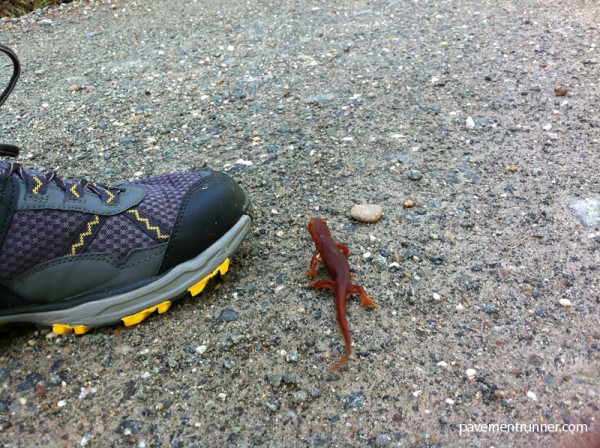 Overall, I enjoyed running in my very first pair of trail running shoes. I can feel the difference the traction provides, especially on the steep downhills you find on challenging trail runs. My 8-mile run was up and down the side of a mountain, 4 going down and 4 coming back up. I definitely had more confidence to fly on the downhill portion. I guess that is the benefit of having those little shark teeth on the bottom of your shoes.
And just a fun fact about Vasque: 
"Vasque and Vibram® have been making boots together for years — in fact, they're our longest standing vendor partner. Vibram® soles are synonymous with quality and are known for their innovative designs."
Betcha didn't know that, did ya? Okay, maybe you did. 
Have you ever run in a pair of trail running shoes? Have you ever considered a pair of Vasque?
I was given a pair of Vasque Velocity 2.0's to try, review and keep, but the thoughts and opinions are 100% my own… and so are the miles I ran in them.