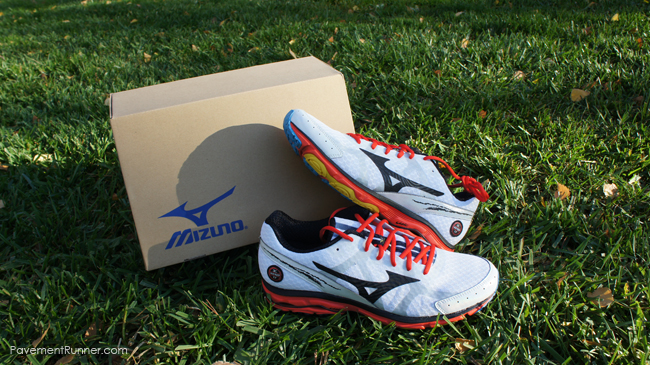 The following post is sponsored by FitFluential LLC on behalf of Mizuno.
If you are a runner and have been on twitter this week, you may have seen the hash #waverider17 flying around. That is because Mizuno has launched the latest version of their "flagship shoe" the Wave Rider 17. In its 17th installment, it continues to provide the proper balance for a neutral runner looking for the support and cushioning for high mileage.
A neutral shoe is designed for runners that have a "natural" foot motion (landing lightly on your midfoot and rolling forward) while running. Since I tend to pronate (landing on the outside of the foot and rolling inward) as the milage begins to build, I'll be using these on shorter distance runs to continue work on my form and taking advantage of the light-weight shoe and working on speed. I am not a foot doctor, or a scientist, or a magician. This is really an over-simplification to provide context on how I will be using the shoe.
First Impressions
LIGHT. Dang these babies are super light. The men's come in at 9.2 oz (women's at 7.8 oz), or as Lisa over a RunWiki put it "weighs less than a bag of chips" (proof).
COMFORTABLE. When I slipped these on, it felt like they were hugging my ankles in pillows… in a good way.
STYLISH. Because we all know it's all about how it looks on our feet. The colorway I received was the white-black-fiesta — c'mon, that even sounds cool.
First Run
I just received these earlier in the week, so they don't have a very many miles on them… yet. I took them out for a 5 mile spin around San Francisco during my lunch hour. As I said earlier, they felt extremely light on my feet, but without sacrificing the cushioning and flexibility I need on the bottom of the shoe. I'm not ready for a flat yet, so these will provide the right amount of cushioning as I work towards correcting my running form.
I was able to breeze through the 5 mile run pretty effortlessly without any "new shoe" concerns. They were flexible enough that I didn't feel as if I needed to break them in over several days and I felt like there was more than sufficient room in the toe-box. I left them at work to be used as my lunch run (or #RUNch) shoe which means they will be used for only for distances 3-7 miles, but 3-4 times a week. The importance of being a high-milage shoe is going to be a key factor in the success of this shoe for me.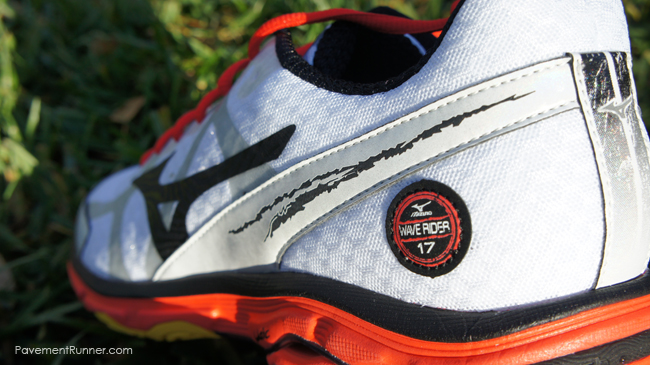 Key Features
U4ic (euphoric) midsole delivers lightweight, resilient cushioning.
Dissolving upper fit with new DMF execution and soft, supple mesh materials.
SmoothRide Engineering for a brilliant run.
Lateral Forefoot Sculpting for smooth touchdown and transition.
Blown rubber forefront with deep flex grooves for optimal flexibility and cushioning.
U4ic: New for 2013, U4ic midsole delivers optimal shock attenuation, durability and a superior ride that's 30% lighter than AP+. Innovatively light and well cushioned, discover your next brilliant run with U4ic.
DMF or Dynamotion Fit™ – From heel strike to mid stride to toe off, Dynamotion Fit is all about creating a shoe that works with your foot through the design and materials we use to create it. As your foot twists, bends, and stretches in each step, the shoe upper moves with you. Flex Eyelets help keep your heel secure throughout your stride by allowing the upper to stretch and contract as needed. And Stretch Mesh eliminates bunching and pulling that can create discomfort and even blisters–especially at toe-off. Together, the features of Dynamotion Fit create a shoe that gets out of your way, so you can become the best runner you can be.

You'll be seeing these shoes on my feet a lot in the near future as they will be my go-to shoe for middle of the week runs, which means a bunch of Instagram photos of them in San Francisco. Lucky for you, the shoes released today (12/5/13) for $115 at most running store and online at MizunoUSA.com/running and you can grab a pair of your own.
Giveaway winner announced for the medal display.
Do you have shoes that are specific for each workout or distance?