If you are like me, then you have a general outline for upcoming races. You might not have registered for them, but you definitely have them penciled in your mind. Of course, there are the ones that you ALWAYS end up doing — whether you want to or not — and then there are the spontaneous ones you sign up for because ALL your friends are doing it. We are clearly an easily influenced bunch. 
In a perfect world, we consider several options when selecting our next race. Let's take a look at 3 of the things you should consider before signing up for your NEXT race.
Location. Location. Location.
Seems pretty straightforward, but a lot of consideration must go into the location of where you want to race. San Francisco is an AMAZING city to visit, but it can be extremely challenging to run. In case you didn't know, we have a few hills out here. You will need to factor that into your training.
You also have to consider the weather for your destination race — will it be hot, humid, rainy, cold? Weather can be unpredictable at times, but do your due diligence before hitting that registration button.
You might also consider racing close to home. The benefits of sleeping in your own bed the night before cannot be understated. You have also removed the "I forgot to pack X" scenario from the equation.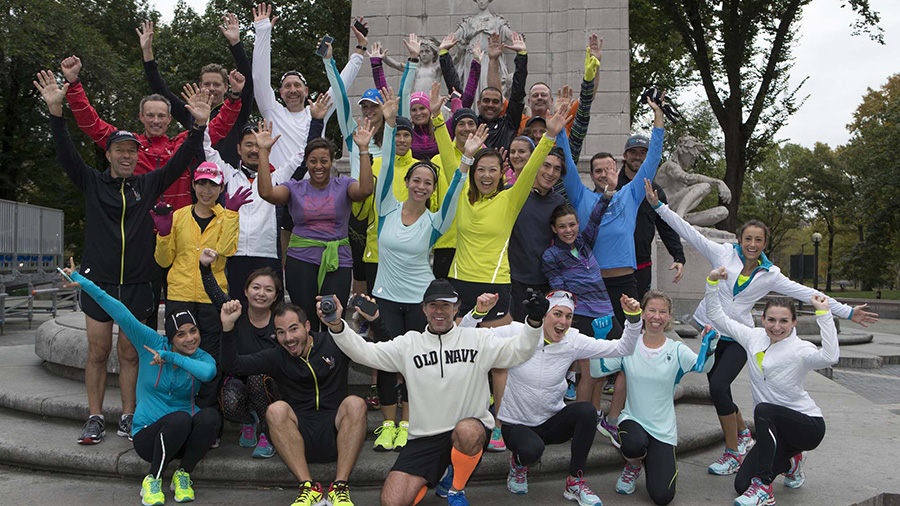 The Scene
This is more of a factor with runners on social media — sorry about that. Often times a "social gathering" is happening race weekend and the race becomes part of a larger EVENT. From social meet ups at the expo to huge group dinners the night before, race weekend has taken on a life of its own and Instagram is capturing all of it. This might influence you to sign up for the race in the first place — it can serve as a great form of motivation for you to get stay on track with your training and it can provide some much-needed inspiration on race morning being surrounded by friends.
That being said, you might not want to have anything to do with what I just wrote. You might prefer a smaller, low-key kind of race weekend. One without any of the frills and large expos. Maybe you enjoy a race where you pick up your bib 30 minutes before the start. There is a race out there for everyone — large, small, somewhere in the middle. Either way, consider the type of atmosphere for your next race.
It's all about the Benjamins Baby
If you want to run ALL the races, it's going to cost you. If you want to run the extravagant ones, it's going to cost you. Unless you guessed the power ball numbers, your budget is something to consider. Most races are not that expensive, but travel, hotel, and leisure are things you might want to factor into your next destination race. In actuality, the race registration might be the least expensive item in front of you.
If the race is in a destination location, you might fly in 2 days before the race and stay 1 day after. That gives you an initial travel day, an expo day, and race day. Depending on if you fly out the day after you race or the following day, you are looking at 4-5 nights hotel. If you also want to have food 3x a day, that's 12-15 meals you'll have to purchase. Your budget just exploded and that $100 registration seems like a memory.
But it can be done economically, if you plan ahead. Booking your flight well in advance is typically less expensive and if you know someone also racing, you might be able to split hotel costs (and taxi or car rental). If your race is not too far away or if you don't need much down time, you could always fly in early in the morning the day before the race. I've also gone the "rent a house" route if I plan on staying a few days. It definitely helps out on the budget if you are staying in a place with a kitchen and you can cook your own meals after a quick trip to the grocery store.
* * * * *
There are plenty of other factors that can go into racing and some of the above can be broken up into several other factors. A whole post could be written on location breaking down the course, the weather, the elevation, the time difference, miles vs. kilometers… it's a complicated choice sometimes.




The most important thing is to put yourself in position to ENJOY the race. If that means dressing up in a costume and taking selfies, so be it. If that means running your best race ever and smashing your PR, more power to you. If it means running in a new city or your own backyard, go for it. We all run for our own purposes and for some reason, we keep coming back for more.
Where will your next race be?